A 35-mile stretch of fair-weather road from which many trails branch off, and a 1½- 2 hour journey will take you from Linden to Ituni in Region 10. It is a small community of around 200 families that came into being as a result of bauxite mining. While Ituni is closely affiliated with Linden, its closest neighbours are Kwakwani, Aroaima, Maple Town and Laddern's Ville on the Berbice River. It is in fact located between two of Guyana's major rivers – the Berbice and the Demerara.
Families in Ituni love their community and said that they would not trade their settlement for anywhere else in Guyana. "We love here, its our home, we had glory day and now we have harsh days but we love this place it is our home," said one resident.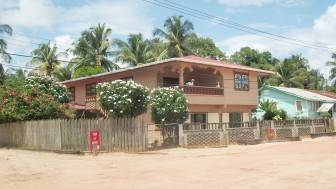 The rainy season comes with good and bad experiences. On the bad side the first thing that strikes the visitor is the poor roads, both the main access road and the minor ones branching off from it. "Year in year out we are in this situation, and it is sad to see that for all these years we can't get a proper road," said one woman. Another added that in the days of the bauxite operations the bauxite companies, Guymine, Bermine and to a lesser extent Linmine, took some pride in ensuring that work was done on the access road, but those days have gone.
While millions of dollars have been ploughed into the road the work is seldom done to a standard that makes it serviceable for a reasonable period.  Persons expressed the view that the government and opposition leaders should work out strategies which would compel the logging and bauxite industries which use the road, to make some sort of commitment to helping in its maintenance.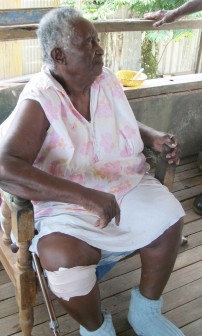 The poor condition of the internal roads, though few, was also a cause for concern. Residents claimed that monies which were allocated for resurfacing were misused and a "slapdash" job done.
The good side of the rainy weather is the fact that it is an important source of potable water. Though technically rainwater is not necessarily all that pure and should be boiled before consumption, it the cleanest available for those who live in Ituni. Residents do enjoy the service of tap water in their homes that is pumped from a well, but the water is not treated before distribution. "This is how we have been having it for jackass years now," said a resident.
Persons depend heavily on logging, fishing and hunting to maintain their families, but the weather plays a significant role here too. Residents said that the rainy season is responsible for serious hardship experienced by many persons. "It's known that we can't do no kind of fishing, no kinda hunting and with dis low carbon thing we can't do logging the way we use to and it is hard here right now," said a father of 5 who also told this newspaper that his family was currently existing, but at the mercy of God.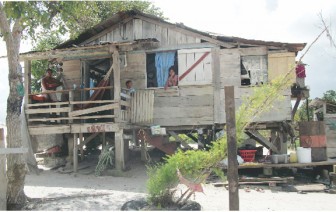 There is not much evidence of commercial activity, although there are a few small shops around selling mainly groceries.
Along River Road live persons of mainly Amerindian descent. River Road leads to the Demerara which residents said is approximately 19 miles away. At the mouth of River Road is a large canal that  esidents say has been creating serious health concerns. The culvert which runs under the road has collapsed and caused part of the canal to silt up. It is used as a walkway now, while the other portion is a green, messy swamp. "This is responsible for serious health problems, especially malaria and dem things," said a resident.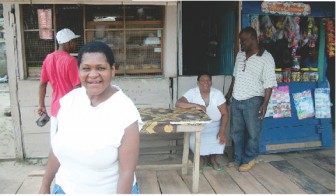 Most women in the community said that they are stay-at-home parents, but would assist in farming activities. Single parent families are not as prevalent as in more developed communities.
A few religious organisations and a church serve the spiritual needs of the community. There is a hospital which residents say is often without sufficient medical supplies, and there is a poor ambulance service.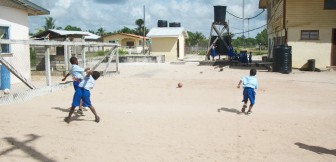 A nursery and primary school cater to the educational needs of children. "We need a building for the nursery school; right now we deh at de bottom of the primary school and it ain't easy," said a parent and concerned resident. They said they are requesting the governmental and regional authorities to allow a secondary department at the school, because of the hardship in maintaining their children if they have to attend secondary school in Kwakwani and Linden. This, they say, has resulted in many early school drop-outs.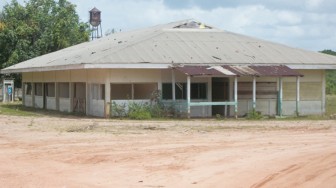 The extra-curricular activities at the school with Peace Corps volunteers Mark Silva and Carissa Cartas have been welcomed in the community, and have led the women to call for skills training programmes.
The once thriving guest house complete with a sizable swimming pool is a sore sight today. Millions of dollars where were expended for the construction of several public facilities, including a small market, but these have been left to the mercy of the weather, time, rodents and insects.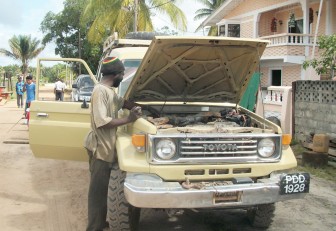 Despite their many challenges the residents of Ituni engage in several activities which help keep them together as a community. Every afternoon whether or not it rains, large numbers of residents converge at the large playing field for games of football, cricket and others before retiring to bed at night.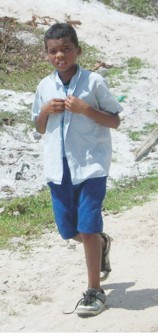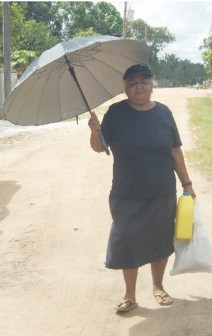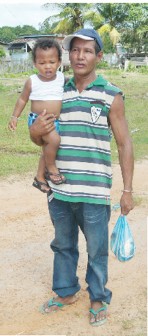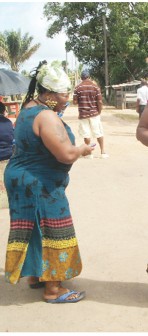 Around the Web