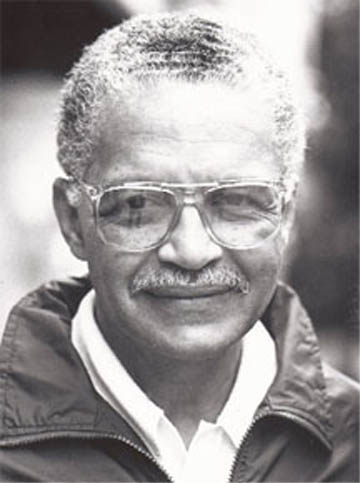 By Eusi Kwayana
Elder Eusi Kwayana is an Activist, Writer and Educator.
Diaspora Column Editor's Note: For the last two weeks we have been sharing with our readers the incredible story of Wayne Kublalsingh, environmental activist and member of the Highway Re-Route Movement in Trinidad and Tobago who went on a hunger strike – neither food nor water – in protest against the government's lack of a comprehensive and independent economic and environmental audit concerning a portion of a proposed highway in Southern Trinidad. After 21 days, Kublalsingh ended his strike last week Wednesday, following a meeting between the Government, the Joint Consultative Council for the Construction Industry (JCC) and several civil society organisations (the Federation of Independent Trade Unions and Non-governmental Organisations, Women Working for Social Progress, and the Trinidad and Tobago Transparency Institute). An agreement has been signed that establishes the terms of reference for an independent committee that will among other things review all existing documents, receive oral and written submissions, and address key issues of public consultation, compliance with statutory requirements and environmental impact assessment requirements. In a press release reported in last Thursday's Trinidad and Tobago Guardian, JCC head Afra Raymond stated: "The JCC and its kindred associations are now committed to this process for independent civil society oversight of large-scale development in our country. This is a real advance in the development of our country."  Many have described Kublalsingh as a hero, but it is perhaps better to see him as the best kind of example. He has displayed courage and dignity, even in the face of scurrilous and vicious personal attacks by senior members of the People's Partnership Government of Trinidad and Tobago, with Minister of National Security Jack Warner at one political meeting even going so far as to state that Kublalsingh should hurry up and kill himself quickly. This is what politics looks like in our Caribbean, but Kublalsingh has shown us that decency is still something we can aspire to for our society and for our children. Meanwhile our politicians show us what we must strive each day not to become. Through his simple and radical action, Wayne Kublalsingh has shown Caribbean people what we can each do, individually and also collectively. In the process he has struck a victory for transparency. A victory for accountability, not to the demi-gods of money, not to altars of influence, not to the big yes men and to the big yes women, but to the women, men and children of his beautiful island. It is not too much to demand, and it is not a favour but a right. There is much to learn from this in the region, and no more so than in Guyana, where our political culture is no less debased, and which today enjoys the dubious distinction of being perceived as the most corrupt country in the English-speaking Caribbean.


Yesterday we requested and received a tribute from elder, activist, writer and educator Eusi Kwayana to the late Jan Carew, who transitioned a few days ago at the age of 92 in Louisville Kentucky. For the benefit of our readers, we have included in the original tribute – indicated below in the passages between quotation marks – a few excerpts from an earlier essay written by Kwayana in celebration of Jan Carew's 80th birthday. That essay, titled 'Mission Within the Mission,' refers to the 2002 edition of London based journal Race and Class, which in 2002 published a special edition titled 'Gentle Revolutionary: Essays in Honor of Jan Carew.'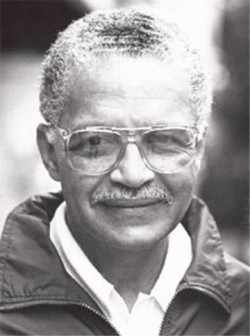 Jan Carew. Retired Professor, novelist, poet, writer of essays, researcher of human diversity, race, history and other human issues was born in little Agricola, a post-emancipation village on the East Bank of Demerara, Guyana in a British colony.  His passing has already attracted poems, minutes of silence and other tributes. Early, one came from Marc Matthews. There will be a flood of them.
In his youth he was very comfortable talking with rural elders. In his late eighties he wrote books for children. He engaged his audiences and readers easily, without any flaunting of learning.
A younger Guyanese has just testified by email to how Carew's early books impressed him.  In the late 1940s he cycled from Georgetown every Friday night to the village of Buxton to talk with farmers, a few housewives, workers and young people about their place in the world.
His first marriage to Sylvia Wynter of Jamaica brought them both to Guyana just as she was writing her first novel, the path breaking Hills of Hebron, dealing with the thinking poor of Jamaica striving like the Rastafari and the Jordanites to redefine themselves  through a search for God.
His marriage to a woman of European descent brought deep exchanges in England between him and Malcolm X and he reports and explained these in "Ghosts in Our Blood – with Malcolm X in Africa, England and the Caribbean."  In that work he also revealed Malcolm X's Caribbean heritage. He saw Malcolm X's work as examining the whole US structure of wealth and power, looking at it from the bottom up. He recommended Malcolm X to those who saw the same thing looking at it from the top down.
The book was partly an assault on the ideas of racial purity from an author who famously warned that the problems of race relations cannot be solved in bed. He dedicates the book to his wife Joy, his daughter Shantoba, the late Victor Ramzes and Miles Fitzpatrick.
Like Barbadian novelist George Lamming in later years and with him earlier, Carew and Guyanese educator O.R Dathorne mounted many conferences on Caribbean and Latin American life.
He worked as Adviser in the PPP's Ministry of Culture under the premiership of Dr. Jagan, and years later offered environmental advice on forest reservation to the Hoyte Administration. Iwokrama resulted from these recommendations in 1989 in an altered form.
Carew made a thorough exploration of the ways in which a navigator gone astray, Christopher Columbus, opened up the hemisphere to the genocide of the original population. "For him, it was Columbus who wielded the double-edged sword of medieval genocide on the two continents facing each other across the Atlantic, the Americas, and Africa, with extensions to Asia.
Faced with the whole complex outcome of an accomplished, multi-faceted genocide, Carew seems early to have made the resolve to make his jihad the unearthing and revealing of the hidden strengths, hidden genius, and forgotten accomplishments of these magnificent peoples whom history had all but  written off."
"His archeological curiosity of the life of Native Americans elsewhere in the hemisphere led him to the vital knowledge of a grain, which flourished during the ancient American civilizations."
During his various presentations, he would carry a bag of amaranth seed, promoting its virtues as a nutrient and encourage its cultivation. Amaranth for him was a factor in the cultural reconstruction of the Americas.
For the last several years Jan Carew has been granting interviews at his home to scholars seeking to place him on record, receiving visits from his daughter Shantoba, whose marriage in London he and Dr Joy Carew attended, visiting his nephew in Jamaica or receiving various pilgrims to what for many was a talking shrine of historical and cultural wisdom. Two years ago, he  contributed a chapter of a book of mine yet to be published.
Mainly, he has been writing his memoirs, dictating to an assistant because of hand tremors.
But his hand did not shake when he painted.  Just about eighteen months ago his paintings were on a nine week exhibition at the University of Louisville, in Kentucky.
Jan Carew attended Berbice High School and has Berbice roots, He clams a distant relationship with the late Philip Moore. As a lecturer at Rutgers and Princeton Universities he brought faculty members from Princeton to Georgetown to see Philip Moore's work. They were so impressed that they soon after invited Philip Moore as artist in residence at Princeton University.
Much of Jan Carew's research has been devoted to cooperation between the Africans and the Native Americans, or indigenous peoples in the Americas in the enslavement  period. A work rich in rare history is 'Grenada: the Hour will Strike Again.'
"Grenada: The Hour Will Strike Again, came two years after the Reagan invasion of Grenada in the wake of the implosion of the short lived revolution there.
To heal the trauma of the masses of the people, Carew unearthed and revealed sources of independence in the country itself.  It went back to and beyond the struggles of the rebellious African captives, to the epic resistance of the island's  indigenous population.
A few impressions remain with me. One is the guerilla warfare waged by the  African captives inspired by Fedon.
Brightest is the Carib remnant who, following their versatile  hero Kaierouanne, and  rather than suffer defeat at the hands of the overwhelming force of Spaniards, leaped from a cliff into the more congenial ocean, the water the salty primordial matter.
Many Caribbean writers and in English thinkers have overcome the undignified foster mothering of their mother-deprived subjected populations and have sparked a stream of thought and consciousness in the world's thinking. Carew stands out as the one who restlessly fought in the English language to restore the personality of ancient African and American civilisations and their descendants. Grenada also left a picture of the communications network which the indigenous people enjoyed even after Columbus, of their long boat journeys, their conferences, and federations in the interest of the sovereignty.
Around the Web