Burcliffe 'Baba' Marcus of Imbambadai, North West Region One yesterday made his first court appearance before Magistrate Allan Wilson at the Georgetown Magistrates' Court to answer the charge of murder.
The 70-year-old Marcus is accused of murdering Clive Cornelius on Wednesday, February 22, at the Imbambadai Landing. He was not required to plead to the capital offence.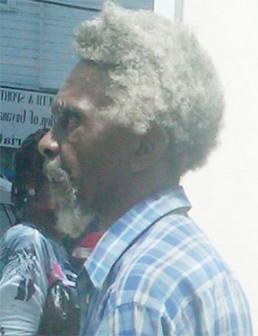 According to the prosecution's facts, on the day in question the defendant had an argument with the deceased which ended up in a fight. He allegedly picked up a piece of wood and dealt Cornelius several lashes about the body resulting in him being taken to the Imbambadai Health Centre where he later succumbed to his injuries. The matter was reported to the police and Marcus was arrested and charged.
The man stood quietly in the docks while the charge was read to him.
He was later remanded to prison and the matter will be called again on March 19 at the Kamarang Magistrates' Court.
Around the Web