After pleading guilty to the murder of his common-law wife and expressing deep regret for his actions, a man was sentenced to a 10-year jail term on Tuesday.
Devon Limerick, 34, called 'Sparkie' and 'Jucker,' admitted to the April 1, 2009 murder of Beverly Ann Pamela Mangru, whom he said he found in a sexual act with another man at their Lot 79, New Road, Vreed-en-Hoop, West Coast Demerara home.
The court of Justice Franklin Holder was told that the couple had been living together for quite some time. After the incident, Limerick provided the police with a statement which explained that he and the woman, who was 38-years-old at the time, went to a friend's birthday party where they both consumed a great amount of alcohol.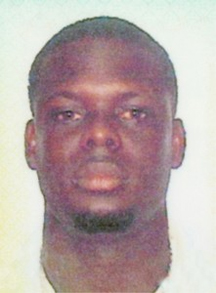 While there, he said, Mangru was receiving frequent phone calls and she eventually told him that she was ready to leave. After taking her home, Limerick said he decided to go to a Chinese restaurant to have dinner and left the woman home alone. He indicated that when he returned, he entered through the back door of the bottom flat they rented and walked into the living room, where he found the woman in a sexual act with another man.
After enquiring what she was doing, the man said the woman armed herself with a knife and threatened to stab him. However, he said, he managed to wrestle the weapon away from her and dealt her several stabs about her body. By this time, the other man was said to have run off.
Limerick said he picked up the lifeless body of Mangru and held her close in his arms and asked why she cheated on him. According to him, the woman only said "sorry" before taking her last breath. He then left the home.
The tenant, who resided in the upper flat, related that it was around 8 pm when he heard loud noises from below, shortly after which he saw Limerick leaving. He said the man proceeded to lock the gate behind him and he questioned the gesture but got no response.
Shortly after, Limerick's brother visited and indicated that he had come to collect some money which was owed to him. However, upon approach to the door, traces of blood were seen and so he left and went to the police station. He was escorted back to the house and the door was knocked down; Mangru was seen lying on the floor in a pool of blood with her throat slashed and wearing only a blouse. She was pronounced dead on arrival at the hospital and Limerick was arrested shortly after.
A post-mortem examination performed on the body revealed that Mangru had sustained ten incised wounds, with one being to the neck with a slashing action.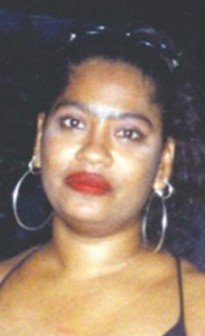 During the trial, Limerick's lawyer, Trenton Lake, asked for a probation report prior to the sentencing and this was read to the judge by Probation Officer Vadney Victor.
Lake made a plea of mitigation on his client's behalf, noting that Limerick was very remorseful and pointed out that he also did not waste the court's time as he entered a guilty plea in a timely fashion. He added that Limerick can be considered a model prisoner and noted his participation in several prison programmes.
Finally, he said that Limerick is very sorry and admitted that what was done on that tragic night was wrong and would be something that he will regret for the rest of his life.
In passing the sentence, Justice Holder stated that his starting point was 25 years. However, a three-year deduction was made for the time that Limerick had already spent in custody; there was a seven-year deduction for the fact that he was remorseful, had two young children and had a very favourable probation report; and a five year deduction for his timely guilty plea.
When asked if he wished to say anything, Limerick asked the relatives of the deceased to forgive him and told Justice Holder that this was the first and last time he will be seen in court before expressing deep regret for what had happened.
Representing the state in the matter were prosecutors Judith Gildharie-Mursalin and Renita Singh.
Around the Web