Relatives of Bibi Shameen Khairoodin, 45, who was found dead in her home at Canefield, East Canje on March 20 were relieved yesterday that her alleged attacker, Ramdhanie 'Prak' Persaud – her husband –  is finally in police custody.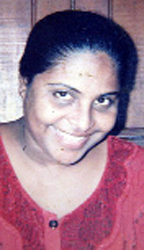 Persaud, 48, who was said to be hiding out somewhere on a farmland in an area called Eight Mile at New Forest, East Canje turned himself in at the Central Police Station in New Amsterdam in the company of his lawyer, Mursaline Bacchus.
The results of a post-mortem examination proved that Khairoodin, who operated a grocery died of "shock and haemorrhage due to gunshot injuries, laceration to the brain and fractured skull."
She sustained wounds to her head, back and hands and her semi-nude body was discovered in a pool of blood on her bedroom floor in the lower flat.
A family member reportedly saw him in the lower flat with a weapon in his hand before he fled the scene.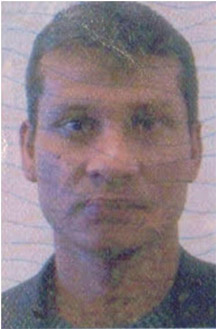 Following the murder, Persaud had been on the run and police had issued a wanted bulletin for his arrest.
Around the Web