A post-mortem examination conducted by pathologist Dr. Vivek Bridgemohan on the remains of 50-year old Steve Weever revealed that he died of cirrhosis of the liver but relatives are saying that they are not satisfied with the results.
Weever, of Lot 205 Grove Squatting Area, East Bank Demerara was shot in the thigh on January 28 by a Waterloo Street businessman who caught him and another man Carlos Grant attempting to remove items for his premises. He then shot at the men whom he claimed were armed and attacked him.
However, Weever's sister Jean Haynes said that her brother only returned from Barbados some three years ago and had been working as a labourer. She said that she is dissatisfied with the post-mortem results since she is of the view that her brother succumbed as a result of the gunshot wound.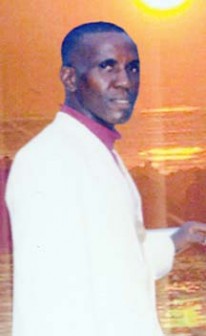 She added that when her brother was shot and was admitted to the Georgetown Public Hospital he related to her that he had been passing and saw Grant attempting to remove some things from the man's premises and tried to raise an alarm. The businessman then ran out with his firearm and both men placed their hands in the air but the man still shot at them. The police were later summoned.
The father of seven, also a Barbados national, received treatment for his wound and was taken back to the Brickdam Police Station lockups where he spent nineteen days. It was during this time his wound started to worsen since he was receiving no medical attention.
She said "When I go see he in de lockup worm tek over de wound and Sergeant … say that he nah got no time fuh tek prisoner to hospital and they left he to die there".
Haynes said "He dead since Wednesday and till Friday them come and tell we that he dead and is them mek he get blood poison and dead".
The woman said that she is contemplating a private autopsy since her brother hardly consumed alcohol. She will also seek legal action against the Guyana Police Force.
She is calling on the relevant authorities and pleading with the Minister of Human Services, Jennifer Webster to launch an investigation into the way prisoners are being tended to because they are also humans and they need a voice, never mind they are condemned.
Around the Web