Wounded Sophia teenager Jerry Jones is slowly recovering from the gunshot wound he sustained to his neck on Sunday night during a robbery at his home.
The 20-year-old man's mother, Judith Jones told Stabroek News yesterday that her son's condition is improving, noting that he is able to move his feet and his hands. She said that he is acknowledging the presence of relatives during visiting hours and this she noted is a good sign. The woman  stated that her son  is in a semi-conscious state  and remains hooked up to a life  support machine.
She said that the family remains concerned that the police have not been able to capture the men who attacked Jerry at his Lot 1265, Section 'B' Sophia home on Sunday night.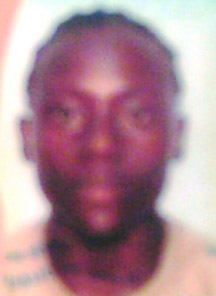 His father told this newspaper on Monday that a .32mm warhead was removed from his son's neck on Sunday night during an emergency surgery.
Jones' mother told this newspaper on Sunday night that her son and his friend were at home that evening around 8 pm when the two men visited the home and called out for her younger son.
She said that Jerry went to the window and told the men that his brother was in the interior. She said that shortly after Jerry entered the yard to talk to the men and she recalled the two men attempting to make calls from their phones to someone whom they said owned a mining operation.
Minutes later, she said she heard a gunshot and her son screamed for help. She said that her son ran to the side of their home clutching his neck as blood splattered the area. The woman said too that the two men relieved Jerry of a gold chain, valued around $300,000 which he wore on his person and they disappeared into the dark streets in the area.
The young man was rushed to the Georgetown Public Hospital (GPH) where he was prepared for surgery. Jones is a patient at the Intensive Care Unit of the GPH.
Around the Web