Seventy-year-old Chinta 'Roy' Persaud who was charged with killing his reputed wife walked out of the No 51 Magistrate's Court a free man after the case was discharged against him yesterday.
Reports are that Persaud had murdered the woman, Hansranee 'Sharda' Sewdat, 39, on October 14 at his home at No 48 Village, Corentyne.
She was found dead on the floor of the house, with her throat slit and a pair of women's tights wrapped around her neck.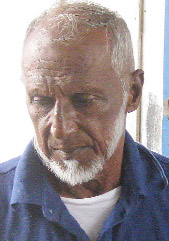 Persaud had reportedly left his nine-year-old daughter and his workers in the backdam and later returned for her. When they returned home they made the gruesome discovery.
Attorney-at-law Mursaline Bacchus submitted that although there is evidence that he left them in the backdam there was no evidence to prove that he went back to the house. He argued that in a prima facie case there must be evidence that a jury properly directed may lawfully convict the accused.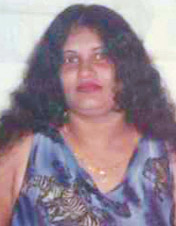 Twelve witnesses were called to give evidence in the matter which commenced on December 23, 2011 including the pathologist, a crime scene expert and the acting crime chief of 'B' Division. Magistrate Krishndat Persaud presided over the inquiry.
Around the Web