A father of three, who was reported missing a week ago, was found dead in a pit latrine on Tuesday, at Buck Hall, in the Essequibo River.
Dead is Clive Lloyd Daly, 35, of Section 'B' Pattensen, East Coast Demerara, who was found dead in a pit latrine by his brother, who went to inquire about his whereabouts after he was reported missing.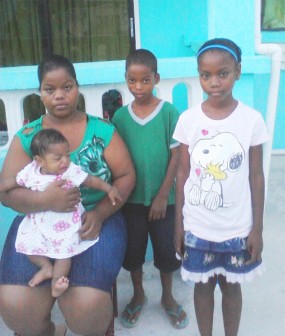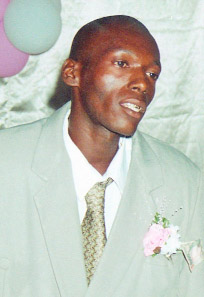 The man, a ranger who worked in the interior, left his home on March 26th, with his boss and another man for the hinterland. His sister, Natasha, said that Daly had a slight indentation on his forehead and foul play was suspected. Daly's family believes that persons with whom Daly travelled into the interior are withholding information and his relatives said they plan on seeking justice.
Natasha told Stabroek News yesterday that her brother was apprehensive about the trip.
According to her, the family later received a call last Wednesday from someone who informed that her brother was missing.  She said the family became worried since her brother, who is a responsible individual, always called to inform his family about his whereabouts.  She said that the caller related that her brother went to use the washroom but did not return after several hours.
The man's sister added that after receiving no word of their brother's whereabouts, another brother decided to visit the area to find him. But according to her, he was unable to secure an early flight. She said that as her brother was preparing to leave on Tuesday, the man's boss called and said Daly's body was found.
She said her other sibling subsequently travelled to Buck Hall and upon his arrival on Tuesday, he found the deceased in a pit latrine, which was about three feet deep.
The man's family believes he was murdered, since he was a huge man and would not have likely drowned in a pit latrine. His sister also noted that the man's boss failed to visit the family since her brother's body was discovered.
She said that the man promised the family that he would travel out of the interior soon but had not arrived up to yesterday.
The man's wife, Cameeza Daly, told Stabroek News that she last spoke with her husband on the same day he left. "He said he can't call back 'cause he ain't get signal," she said, adding that "he always call and he was suppose to call Thursday for our fourth anniversary."
She said that Daly, who had been working in the interior for the past three years, was a well respected and friendly individual who was never involved in any trouble. His wife also said that her husband was the family's sole bread winner.
A post-mortem examination is expected to be performed on Daly's remains tomorrow.
The man is survived by his wife, Cameeza, and his three children, six-month-old Gabriella, eight-year-old Trent and 10-year-old Crystal.  (Mandy Thompson)
Around the Web