A policewoman was struck down by a speeding car while she was crossing the road to the Demerara Harbour Bridge, where she works.
In a critical condition at the Georgetown Public Hospital is Rockell Scipio, 23, of 591 East Ruimveldt and also of West Demerara. She sustained a fractured skull and a broken foot, shoulder and hip.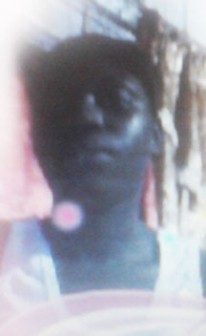 According to the young woman's mother, Merlyn Scipio, she was expected to undergo surgery yesterday. She recounted that her daughter had left her home at East Ruimveldt to go to work at the Harbour Bridge when tragedy struck. She that from her hospital bed, the badly injured Rockell told her that the car that hit her down was speeding and as a result it could not turn when it approached the junction at the bridge.
The injured woman also said that after the car struck her down, the driver of the vehicle took her to the hospital. She was still conscious during that time. The driver is in police custody assisting with the investigation, since he tried to escape after taking the woman to the hospital, her mother noted.
Around the Web