One day after surrendering to police, Joseph Taylor, the man who allegedly beat his reputed wife unconscious with a hammer, was arraigned at the Cove and John Magistrate's Court yesterday charged with felonious wounding.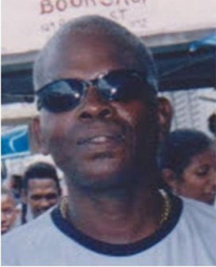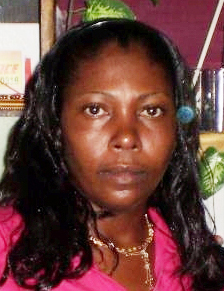 Taylor, a popular West Indies cricket fan and showman, was yesterday arraigned before Magistrate Nyasha Hatmin charged with feloniously wounding his reputed wife Eureka Garraway, at her relatives' Non Pariel home on April 4th last. Magistrate Hatmin placed him on $50,000 bail. The police had issued a wanted bulletin for the man, over one month ago, saying he was sought in questioning over  the attempted murder of Garraway. He surrendered to police on Tuesday in the presence of his attorney.
Relatives of Garraway had accused Taylor of years of abuse on the woman, the last seeing her being admitted to a private hospital for over two weeks, constantly lapsing in and out of consciousness and sustaining a huge wound to her skull that required over 100 sutures. However Garraway, aged 38, has already given a statement to police clearing him of any wrongdoing against her during the April 4th incident. She had also told this newspaper that while he beat her, she was not hit with a hammer and was never rendered unconscious. She stated that she still loves him and believes he will change and she will stand by his side.
Taylor will return to court on May 24th.
Around the Web