Octogenarian Cecil Oswald Milo overcame disappointment from poor exam results and putting aside his dream to become a mechanic at the Diamond Sugar Estate to train and serve an electrician there for over 30 years.
Twice he survived accidents that could have put paid to his five years apprenticeship but Milo was a survivor.
The nearly 80-year-old man told Stabroek News about his early childhood at Devonshire Castle where he was often up with the crowing rooster at the crack of dawn. He would then make his way through the backlands to cut and bundle grass which was then delivered to cattle owners in exchange for a pint of milk which was delivered to his father's home.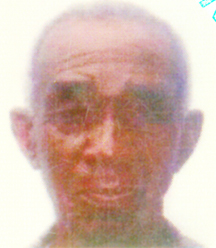 Milo attended St. Lawrence School at Hampton Court where the head teacher was popular educationist Basil Arno. It was Arno who informed him that his efforts at earning his School Leaving Certificate were unsuccessful and that since he had attained the age of 16 years it was time for him to leave St Lawrence.
His next step was to approach the estate for employment. Fortunately for Milo, the man who was to become the General Manager, William Campbell, was a good friend of his father who at that time served as a cane harvester in the cut and load gang. Milo was soon given a five-year apprenticeship to be perfected in trade through which he was to serve the estate for an agreed amount of years.
Though his dream was to become a mechanic, at the time the only vacant post was for an electrician. Milo spent the next six months training in every department in the factory, even learning the art of molding in the Foundry under foreman Irving.
According to Milo, Irving had a deep, bellowing voice which startled him one morning, causing him to slip into a drain which stored the hot remains left over from molding, cutting and burning his foot. He spent several weeks in hospital under the watchful eyes of doctors and nurses but the injury failed to respond to treatment.
The man recalled that his physicians were forced to use the dreaded "blue stone" and knife to cut away the dead flesh caused by the burns and gradually his wounds improved.
Milo also recalled a second mishap where a piece of metal got into his eye which almost caused him to lose his sight. He again heaped praises on his doctors and nurses for helping to restore his vision to normalcy.
Milo served in the power station for 30 years before retiring as poor health had dogged him in his latter years of employment. His only lament is that after his years of service he was forced to quit the sugar industry without having benefited from a NIS pension or grant to sustain himself.
Around the Web