(Trinidad Express) Founder of the Adult Literacy Tutors Association (ALTA), Paula Lucie-Smith, has been named as one of three persons who will receive this year's Anthony N Sabga Caribbean Awards for Excellence.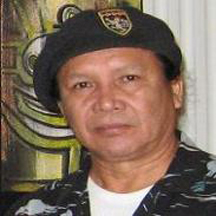 Michael Mansoor, chairman of the ANSA Caribbean Awards' Eminent Persons Panel (EPP) selection committee, yesterday named Lucie-Smith, Prof Leonard O'Garro from St Vincent and George Simon from Guyana as this year's laureates.
Each laureate will receive a cheque for TT$500,000, a medal and a citation at a ceremony expected to be held in early May, Mansoor said on Monday.
Mansoor made the announcements on Monday during a ceremony held at the Tatil Building, Maraval Road in Port of Spain. Lucie-Smith's organisation ALTA, which offers classes at 50 venues nationwide, has taken "significant steps" to tackle illiteracy in this country, Mansoor said.
O'Garro is a plant pathologist.
Archaeologist and fine artist George Simon "has recently made an archaeological discovery in Guyana that might cause history books about the pre-Columbian past of the Americas and world civilisation to be radically rewritten," Mansoor said.
Around the Web