Haemorrhaging accounted for more than half of the maternal death last year, while it was respiratory disorders that had the highest infant mortality figure – a total of 88.
To tackle not only those two problems in the health sector, but to improve overall reproductive health and safe parenting, as Guyana seeks to reach its 2015 Millennium Development Goals, a revamp of the admission procedures at the Accident and Emergency Unit(A&E) is underway manned in 'military' fashion.

This was disclosed yesterday by Minister of Health Dr Bheri Ramsaran and Chief Medical Officer (CMO) Dr Shamdeo Persaud when the ministry hosted a Media Colloquium at the Cara Lodge Hotel, Quamina Street, Georgetown.
Informing that the new Georgetown Public Hospital Corporation management board will be headed by Colonel Mark Phillips and will comprise members of the private sector, Ramsaran said, "There is a new board in place and I have put it under military command… They have been advised to have the interactive approach and will give the hospital a business approach to management."
The Georgetown Public Hospital, to which much of the public health criticisms were attributed, was not represented and the CMO stated that the Public Relations Officer had abruptly resigned.
A multi-sectoral partnership was needed, said Ramsaran, but stated his disappointment in not seeing attendees from the country's major health institutions which receive much of the criticism. "Georgetown Hospital, Linden Hospital the major hospitals need to have their PR departments involved. If we are addressing this millennium goal it means we should have had the main players involved… I am speaking to the Ministry of Health operatives," he said.
Presenting data on the leading causes of maternal and under-5 children's deaths, the CMO gave haemorrhage/hypovelemic shock as the leading cause of deaths of seven women from a total of 17pregnant women who died last year. Eclampsia and gestational hypertension were listed as the other two causes, with 4 deaths each.
Persaud stated that lack of blood donors posed a problem when blood was needed in crucial times as the facility has seen a drop in the amounts previously received. He recommended that there be mandatory measures put in place so as to always have necessary blood.
In July this year Persaud had admitted that the ministry still had a far way to go if it is to achieve the Millennium Development Goals pertaining to maternal mortality. The Health Ministry was criticized in 2010 when there was a staggering 25 maternal deaths. This prompted the then government and ministry to implement measures as a means of bringing the numbers down. In 2011 it did decrease as 17 maternal deaths were reported. It was because of the high death rate that the United Nations had in 2011 stated that Guyana had made insufficient progress in curbing maternal deaths and was not on target to reach the 2015 Millennium Development Goal, much to the disappointment of then minister of health Dr Leslie Ramsammy.
Respiratory disorders at 88 for 2011 or 26.1% accounted for the leading cause of infant and under-5 mortality rates. Physical defects at birth and slow foetal growth were the next highest in rank with 11% and 7% respectively.
It was also noted that there is a need for child priority mechanisms, such as having asthma bases countrywide so that children can have access to facilities other than the GPHC when emergency care as in the case with asthma is needed. "A lot of the equipment is available for home use. Grannies in some countries are able to do some things for their asthmatic kids… Why can't we do that at our hospitals… That will take off some of the stress and strain that we have," Persaud said.
The event was also used to officially launch United Nations Population Fund's 2012 State of the World Report a copy of which was presented to the Health Minister.
Another seminar is planned shortly as Dr Shanti Singh's presentation on Sexual Practices and Challenges (Focus on youths and young adults) was not done due to time constraints. It is anticipated that at that forum programmes and initiatives to tackle youth sexual practices and sensitisation to sex and sexuality will be discussed.
It was the UNFPA report that had stated that young Guyanese men, between the ages of 15 and 24, were twice as likely as young women to have high-risk sex with a non-marital, non-cohabiting partner over the last year.
At yesterday's session UNFPA local head Patricia Le Fleur asked what government was doing to doing, from an intervention perspective, for the under 20s mothers who account for over 1/5 of the pregnancies but were subjected to ridicule from health care workers. Many times, she said, young women had to be accompanied by a UNFPA worker when going to join antenatal clinics for fear of hearing "what you doing going and spread your legs?" coming from healthcare workers put there to provide a service without biases. "NGOs had to accompany some of the adolescent mothers," said Le Fleur as she explained that most of the times the women became pregnant because of not being properly educated on sex and sexuality.
"A lot of the mothers they tell us that if they had gotten this information before they would not have gotten pregnant."
Head of the Guyana Medical Council Dr Vivienne Mitchell informed that the issue was one her organisation was also concerned about. As such, she said, that she will petition that facilities be specifically designated for young mothers to go seek ante and post-natal care where they will not feel stigmatised.
It is envisioned that with similar meetings of its kind the sessions will enhance media coverage in the area discussed.
Comments

Finance Minister Winston Jordan today moved in Parliament to amend the government's request for supplementary provisions which will allow some of the sugar workers made redundant to get their full severance at the end of January.

The Working People's Alliance (WPA) today announced its support for the government's restructuring of the sugar industry.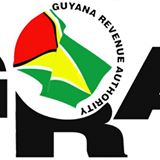 The Guyana Revenue Authority (GRA) today warned about the impersonation of licenced customs brokers.

(Reuters) – England's top order fired in unison to give them a four-wicket win in the second one-day international against Australia on Friday as Aaron Finch's second straight hundred for the hosts could not prevent them falling 2-0 behind in the series.

Four weeks after passing a $267 billion budget for 2018, the National Assembly will debate a supplemental provision of $1.75 billion to meet a portion of the severance pay for around 4,000 sugar workers.