-no explanation yet for absence from hospital
The doctor at the Mabaruma Hospital in Region One should be congratulated for the way he handled the stabbing of a Kumaka schoolgirl who later succumbed to her injuries, Health Minister Dr Bheri Ramsaran said on Saturday, noting that he made efforts to find a medivac pilot and was in contact with his seniors in Georgetown throughout the night.
No mention was made as to why the doctor could not be located when  Zaleena Shaddick also called `Zal' and `Bibi' of Kumaka, Region One, North West District was rushed to the hospital last Wednesday night with gaping  wounds to her stomach and neck. That matter, based on this newspaper's understanding is being investigated by the ministry.
The attacker, Ronnie Ramitt Jnr, an 18-year-old minibus conductor was found hours after he had launched the vicious attack, hanging from a piece of rope in a Hosororo yard.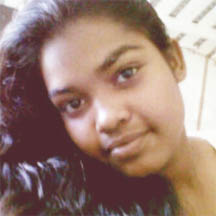 The teen's father Feroze Mohamed Shaddick had told this newspaper that when they went to the hospital no doctor was there. He said that they checked the doctors' quarters and found no one. The doctor, according to him, arrived about 1 -1 ½ hours later.
"A very good example of how the ministry is on top of its job is the incident in Mabaruma but it is being portrayed in all manners like the ministry was pussyfooting around (in) the bush and  was not on top of its job", Ramsaran told reporters during a media seminar held at Cara Lodge.
He said that "you might have a doctor (working) throughout the night …and (who) still has to work next morning in harsh conditions".  Dr Ramsaran said that one needs to question why women are being mauled and where are the leaders of the community.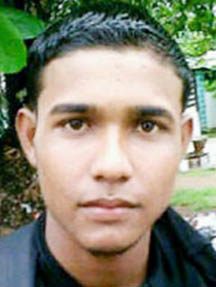 "Everything possible in the condition of a Third World country was done. We do not shake pilots off of the trees. The doctor was there throughout the night… the doctor was in communication as he is trained to be with his seniors at Georgetown Hospital which means that not just one doctor was discommoded for that night but the best in the country who would have to perform surgery the next day in Georgetown Hospital regardless of how many times he was on the telephone with his junior doctor in the bush. These are some of the challenges that we have", he stressed.
He said that based on the situation he heard, the doctor who he identified as Dr. Langhorne, using his initiative and guidance given by the system, contacted everyone possible including the Guyana Defence Force which resulted in a pilot being put on standby.
"He must be congratulated for that", he said adding that the private company could not provide a second pilot as the law requires.
"I am warned by the PR (public relations) people that while things are being investigated we must be judicious but I am certain of the information from people who tried to do what they were thought to do using the resources that they have", he added.
He said that in light of this situation "We probably need to push more doctors into the bush who can probably deal with more serious cases but why should we be having these cases. Why should a woman's guts be ripped out".
Meanwhile, Ramitt's cousin Shion Mendonza told Stabroek News on Saturday  that she spoke to her cousin about a month ago and during the conversation, Ramitt told her about the teen. She stated that the two knew each other for three years and that her cousin had even offered to marry her once she finished school.
She said that based on her understanding from Ramitt's father following the boy's death, the teen wanted to end their relationship as she had found someone else.
According to Mendonza, Ramitt went to her home on Diwali night and found someone else there. Following an altercation, she said he returned home and recounted the episode to his father who advised him to move on with his life.
She said that her cousin was left with that rage since then, noting that she believed that "he was in love with her".
Ramitt, who would have celebrated his 19th birthday shortly, leaves to mourn ten siblings and his parents Ronnie Snr and Camille.
The teen's uncle, Gary James had told this newspaper that based on the information he received, Ramitt visited the girl's home to deliver a sim card.  He explained that Ramitt who lives some thirteen miles away hired a vehicle to transport him to Kumaka. Following the stabbing, he said, Ramitt boarded the vehicle and was heading for home.
The girl's relatives had praised the work of the medical staff including the off duty medic who worked around the clock; taking turns squeezing an oxygen mask.
They said this situation highlighted the urgent need for an emergency airplane to service the area. They had opined that if this was available Shaddick  would have been alive as during the ten hours she remained at Mabaruma, she lost a considerable amount of blood.
She died around 6 am the following day shortly after an airplane transporting her to the city lifted off from the Mabaruma airstrip.
Comments

UN experts condemn racist violence in U.S., urge investigations GENEVA, (Reuters) – United Nations human rights experts called on the United States today to combat rising racist violence and xenophobia and to prosecute perpetrators of hate crimes.

The twin-engine Beech aircraft seized by authorities on an improvised airstrip on Sunday in the North Rupununi, Region Nine area, was yesterday confirmed as bearing a registration number belonging to an investment company in Brazil.

ExxonMobil yesterday signed a deal with Guyana Shore Base Inc (GYSBI) for an onshore support facility at Houston on the East Bank of Demerara.
While students who sat Caribbean Examination Council (CXC) exams in May and June of this year will be able to access their results online on Friday, the Ministry of Education has already announced that Guyana has recorded a 7% increase in passes at the Caribbean Advanced Proficiency Examinations (CAPE).

A post-mortem examination is expected to be done today to determine the cause of death of a nine-month-old baby, who died on Monday after she was left in a car.