-Singh warns
Minister of Finance Dr. Ashni Singh has said that while he believes major tax cuts and increases in social services would make him and the government politically popular, such decisions would leave Guyana in a financially unstable position.
"I would like to be the Finance Minister to announce the steepest tax cuts that you could ever imagine and the steepest increases in public expense and social services… were I to be the Finance Minister to announce these, I rather suspect that it will make me an immensely popular man and I know for sure that it will make my president an immensely popular president… [but]
responsible governments have to take into account these medium and long-term implications and balance them with what might appear to be popular," Singh, however, said in the feature address at the Guyana Manufacturing and Services Association's (GMSA) Annual Presentation Awards dinner, held at the Pegasus Hotel on Thursday evening.

Singh explained that government is trading popularity for the country's financial stability to ensure that not only the public but the private sector does not have to fear volatile interest rates and high inflation, among other financial negatives. He said its stance is intended to also ensure that the long-term solvency, viability and sustainability of the economy is preserved and protected.
He noted the temptation to pursue a popular objective, but said that choice must not be exercised if it should come at the expense of the long term integrity of the economy. "…Because it is not in the private sector's interest to have a country that has large fiscal deficits, that accumulates unsustainable burdens of debt that in turn will undermine all of the other key indicators, that will undermine inflation, interest rates and exchange rates and end up making the environment for doing business even more uncompetitive than had those popular choices not being exercised," he explained.
In giving a year-in-review report, GMSA President Mohindra Chand called for government to reduce the personal income tax for workers. "We need to review the level of personal income tax that our workers have to pay in an effort to realize a reduction," he said.
He reflected on a year of minimal growth, which he said was due mostly to the influx of foreign goods that retail at significantly lower prices than those produced locally.
"During the year, the manufacturing sector recorded minimal growth as it did in 2011. General intelligence informs us that business growth has been affected by the influx of foreign goods that retail at significantly lower prices," he stated.
He reiterated the organisation's call for government intervention to deal with the exorbitant cost of energy that all its members had consistently complained about as all manufacturing entities rely on it.
In addition, he highlighted the need for a more efficient Guyana Revenue Authority customs and excise system. He said, among other things, there was growing requests from among the 115 members of the organization for advocacy at the level of government for "…above all, a more time-efficient customs administration that will benefit importers and exporters and ultimately local end users of imported goods."
Further, Chand called on the banking community to invest in opening branches in hinterland locations as there has been significant business growth in those areas.
Among the major awar-dees was Sterling Products Ltd, which won the President's Award for Export Achievement.
The Barama Company Ltd was awarded for attaining Verified Legal Origin (VLO) international certification; Banks DIH Ltd received the award for Upgrading Food Safety Management System for a Soft Drink Plant to the more inclusive international Food Safety System Certi-fication; Qualfon (Guyana) Inc copped the award for  Improving and Expanding International Marketing Service & Involvement in Community Development; Total Air Cargo (Amerijet) walked away with the award for Breaking New Ground in Transportation Logistics; and Farfan & Mendes/Mines Services Ltd was awarded for Extending the range of services to the Mining, Forestry & Wood Products industries and Introducing New and Innovative Technologies and Methodologies
The EMPRETEC award for Application of the EMPRETEC Entrepreneur-ship Principles to Business Expansion & Community Development went to B's Beauty Circle & Naturopathic Centre, Visions of Excellence Personal Development Centre and B&D Farm Complex. Camex Restaurants Ltd was awarded for Unprecedented Growth & Immense Contri-bution to the development of the Fast Food Sector. Superior Shingles & Wood Products Business Expansion was awarded for Introducing New and Innovative Tech-nologies and Methodologies in Wood Products Manufac-turing and International Market Penetration, while the Prestige Manufacturing & Bottling Enterprise copped that award for Immense Contribution to the Develop-ment of the Agro-Processing Sector.
In addition, the Lifetime Achievement Award was given to jewellery making establishment L. Seepersaud Maraj & Sons Ltd, while a posthumous award was given to the late Dennis Morgan of Denmor Garment Manufac-turers for Pioneering and Developing the Textiles & Sewn Goods Industry. His emotional wife collected the award to the thunderous applause of attendees.
Guests at the dinner were also treated to steel pan music and the display of local fashion and a preview of some costumes for next year's Mashramani by designer Sonia Noel, who was awarded for Continuous Expansion and Market Penetration for Guyanese Fashion Design for her label Mariska's Fashion.
Comments

Finance Minister Winston Jordan today moved in Parliament to amend the government's request for supplementary provisions which will allow some of the sugar workers made redundant to get their full severance at the end of January.

The Working People's Alliance (WPA) today announced its support for the government's restructuring of the sugar industry.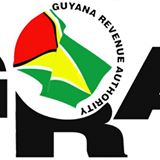 The Guyana Revenue Authority (GRA) today warned about the impersonation of licenced customs brokers.

(Reuters) – England's top order fired in unison to give them a four-wicket win in the second one-day international against Australia on Friday as Aaron Finch's second straight hundred for the hosts could not prevent them falling 2-0 behind in the series.

Four weeks after passing a $267 billion budget for 2018, the National Assembly will debate a supplemental provision of $1.75 billion to meet a portion of the severance pay for around 4,000 sugar workers.