ADEN/SANAA (Reuters) – Yemenis vote today for a successor to President Ali Abdullah Saleh in hopes of ending a year-long struggle that began with mass protests to oust him and almost led to the collapse of the state.
The vote, which Washington and Yemen's richer neighbours led by Saudi Arabia support in order to avoid Yemen's collapse into a failed state in which Islamist militants may thrive, has been rejected in swathes of the impoverished country it is meant to stitch back together.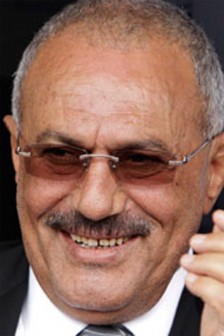 On the eve of the vote, violence flared in the south, where separatists seek a divorce from the north with which they fought a civil war in 1994 after formal political union. Officials warned attacks to disrupt polling were all but certain.
Unidentified gunmen attacked a polling station yesterday in Aden, the latest in a string of attacks in the largest city in the south, formerly a socialist republic which was united with Saleh's north in 1990.
Southerners, who accuse the north of usurping their resources and discriminating against them, have said they will boycott the election because it confers legitimacy on a political process to which they were not party.
Around the Web