ORLANDO, Fla.,  (Reuters) – Florida politicians and civil rights leaders joined calls for the firing of a police chief in the case of a neighbourhood watch captain who killed an unarmed black teenager, as new details emerged yesterday about police handling of the investigation.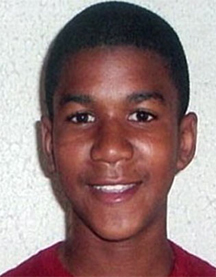 "The reality is that people in this community have lost faith in the police chief's ability to keep their children safe," Benjamin Jealous, president of the National Association for the Advance-ment of Colored People (NAACP), told Reuters.
Florida congresswoman Frederica Wilson, a member of the Congressional Black Caucus, echoed the call in an appearance on CNN. "Not only would I like to see it happen, but I'm joining with them to make sure it happens," Wilson said.
Speaking in the U.S. House of Representatives, Florida congresswoman Corrine Brown criticized the police investigation of the shooter, George Zimmerman, who remains free almost a month after gunning down 17-year-old Trayvon Martin outside a gated community in Sanford, near Orlando.
"No drug tests. No alcohol tests. No lie detector tests. It's just his word that he felt threatened, so therefore he shot to kill. That is unacceptable," said Brown, who is also a member of the Congressional Black Caucus.
Martin's killing has sparked widespread outrage since the release of 911 emergency tapes last week.
Late yesterday, city commissioners in Sanford passed a motion of "no confidence" in Police Chief Bill Lee Jr., who has said the department acted properly in not arresting Zimmerman after the shooting.
The commission voted 3-2 in favor of the motion, according to Commissioner Patty Mahany. The commission, however, cannot fire Lee, who reports to Sanford's city manager.
Around the Web