JERUSALEM,  (Reuters) – Israeli Prime Minister Benjamin Netanyahu formed a unity government yesterday in a surprise move that could give him a freer hand to attack Iran's nuclear facilities and seek peace with the Palestinians.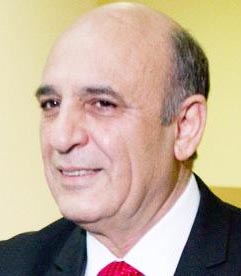 The coalition deal, negotiated secretly over the past days and sealed at a private meeting overnight, means the centrist Kadima party will join Netanyahu's rightist coalition, creating a majority with 94 of parliament's 120 seats.
The alliance, which replaces plans announced just two days earlier for a snap election in September, will be one of the biggest in Israel's history – though an opinion poll found only 39 percent of Israelis supported it and 34 percent were opposed.
"This government is good for security, good for the economy and good for the people of Israel," Netanyahu told a joint news conference with Kadima leader Shaul Mofaz, a former defence chief who began secret talks on a deal last week.
The new coalition would, Netanyahu said, focus on redrafting the budget, on electoral reform and on what he called sharing out military duties across the population – his religious coalition partners had unsettled the government by opposing plans to end exemptions from the draft for ultra-Orthodox Jews.
Among other goals of the new government would, the prime minister said, be "to try to advance a responsible peace process" with the Palestinians: "Not all has been agreed but we have a very strong basis for continued action," he said, urging Palestinians to "come sit with us for serious negotiations".
Asked how the new alliance would address Israel's concern that Iran is secretly developing nuclear weapons, Netanyahu replied: "Of course one of the important issues is Iran."
Environment Minister Gilad Erdan said the accord would help build support for any action against Iran's atomic programme, which Israel views as a threat to its survival despite Iranian insistence that it is seeking only nuclear energy, not bombs.
"An election wouldn't stop Iran's nuclear programme. When a decision is taken to attack or not, it is better to have a broad political front, that unites the public," he told Israel Radio.
Around the Web