ROSEAU, Dominica,  CMC – Captain Merissa Aguilleira produced a responsible knock to guide West Indies to a four-wicket win over India in the third Twenty20 International of the five-match series here yesterday.
Aguilleira stroked an unbeaten 39 as West Indies, chasing a paltry 84 for victory at Windsor Park, reached their target with two balls to spare.
She found West Indies in turmoil at 10 for three and anchored two partnerships to see her side home, facing 48 balls and striking two fours.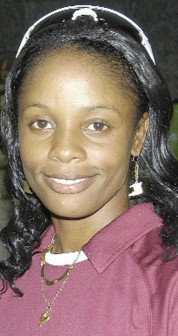 The right-handed Trinidadian added 29 with Deandra Dottin (16) and then put on a further 34 for the fourth wicket with Stacey-Ann King who got 15.
Left-arm spinner Ekta Bist claimed two for 17.
Earlier, India got a top score of 27 from stroke-maker Mithali Raj and 18 from her opening partner Amita Sharma, after being sent in.
The duo added 39 before being separated in the ninth over and thereafter, there was a steady trickle of wickets.
Off-spinner Stafanie Taylor finished with two for 16.
The fourth T20I will bowl off on Thursday at the same venue, starting at 2 pm.
 Scoreboard
INDIA
M Raj c King b Campbelle                   27
A Sharma c King b Mohammed           18
*A Chopra run out                                 8
H Kaur c & b Daley                               13
V Krishnamurthy lbw Taylor                   5
J Goswami run out                                 0
+S Naik not out                                   8
M Kanojia b Taylor                                 1
Extras (lb1, w2)                                     3
TOTAL (7 wkts, 20 overs)                   83
Fall of wickets: 1-39, 2-55, 3-57, 4-66, 5-66, 6-76, 7-83.
Did not bat: A Das, E Bist, G Sultana.
Bowling: Daley 4-0-10-1, Munroe 2-0-14-0, Etienne: 2-0-10-0, Taylor 4-0-16-2, Mohammed 4-0-19-1, King 2-0-5-0, Campbelle 2-0-8-1
WEST INDIES
B Cooper c Goswami b Bist                   1
J Nero c Das b Sharma                            1
S Taylor b Goswami                                5
D Dottin c Bist b Sultana                       16
*+M  Aguilleira not out                        39
S King c Das b Bist                                  15
S Dailey run out                                        0
S Campbelle not out                                 1
Extras (b1, lb2, nb3)                              6
TOTAL (6 wkts, 19.4 overs)                 84
Fall of wickets: 1-3, 2-10, 3-10, 4-39, 5-73, 6-73.
Did not bat: A Mohammed, P Etienne, S Munroe.
Bowling: Goswami 4-0-9-1, Sharma 3.4-1-15-1, Bist 4-0-17-2, Sultana 4-0-13-1, Das 4-0-27-0.
Result: West Indies won by four wickets.
Series: West Indies lead five-match series 2-1.
Toss: West Indies.
Umpires: Lennox Abraham, Vivian Johnson.