ST. JOHN'S, Antigua CMC – Jamaica are looking to continue their dominance, when they face Guyana in a top-of-the-table clash in the fourth round of the Regional 4-Day Tournament, starting today.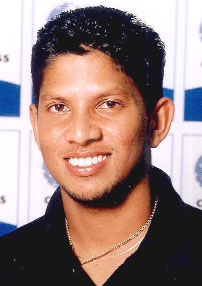 At the same time, third-placed hosts Trinidad & Tobago are looking to do the same against Windward Islands in Port of Spain, and Barbados are looking to forge ahead at the expense of the Combined Campuses & Colleges in Bridgetown.
At the Vivian Richards Cricket Ground, front-runners and four-time defending champions Jamaica have been unstoppable in this year's tournament, quite like they have been over the last four seasons.
The Jamaicans top the standings with a maximum 36 points, following an 91-run victory over Windwards, a 120-run win over Barbados, and an innings and 201-run triumph over Leeward Islands – all on home soil, where they are traditionally very tough to beat.
The Guyanese are second in the tournament with 24 points with a 234-run victory over Leewards and a four-wicket victory over CCC either side of a five-wicket loss against Windwards.
Jamaica will have to overcome their travel jitters, the lights and the pink ball to take control against a Guyana side boosted by the return of West Indies batsman Ramnaresh Sarwan.
The substantive visitors have dominated the Guyanese in this form of the game since the turn of the century, winning five of their last six matches.
The Jamaicans last lost to the Guyanese six years ago, when they were beaten by 51 runs at Chedwin Park on home soil.
At Queen's Park Oval, T&T will be looking to rebound from defeat and Windwards will be looking to overcome their bye week. T&T are third in the tournament on 16 points, following a 172-run victory over CCC before they took their bye week and returned to lose against long-standing arch-rivals Barbados by five wickets, although they gained first innings points, last time out.
Windwards rebounded after their defeat against the Jamaicans to overcome the Guyanese, but they will have to work doubly hard to overcome the layoff, which might have broken their momentum.
T&T have been stricken with a number of injuries, creating room for former captain Daren Ganga to make his return, and offering uncapped duo Emile Rajah and Teshawn Castro hope that they may make their first-class debut.
Both sides need a win to keep their chances alive, but T&T are highly favoured, since they have dominated the Windwards since the turn of the century.
The Trinis have won six of their last seven matches against the Windwards, a spell broken only by a draw two years ago in St. Vincent, where they gained first innings points.
At Kensington Oval, Barbados will face CCC with both sides locked on 12 points and this will add to the competitiveness of the match which will also be contested under lights with a pink ball.
After drawing a bye in the first round, Barbados bounced back from their defeat against the Jamaicans in the second round with their morale-boosting victory over T&T. CCC have an innings and 15-run victory over the struggling Leewards in between a heavy defeat to T&T and a tough loss against the Guyanese in the previous round.
Both sides are likely to have changes to their line-ups with Barbados resting key West Indies fast bowler Fidel Edwards, making room for all-rounder Kenroy Williams, and CCC swapping Jamaican leg-spinner Akeem Dewar for Barbadian fast-medium bowler Marques Clarke.
On the pattern that has developed in this contest over the last four seasons, Barbados are expected to win with the past results showing the two teams winning every other match.
Around the Web