MIAMI, (Reuters) – The Miami Heat swept aside Jeremy Lin and the New York Knicks 102-88 on Thursday as the NBA's latest sensation was given a reality check by an All-Star laden team who extended their winning streak to eight games.
Point guard Lin had eight points and as many turnovers as Miami's defense put him under pressure throughout and stopped the pick-and-roll game that has been so effective for New York in their nine wins in 11 contests.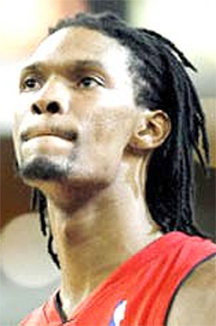 Lin came into the game averaging 24 points and nine assists over the 11 games since he became part of the rotation but was ineffective against an impressive Miami (27-7) side, who have their best mid-season winning percentage in franchise history.
Miami's 'Big Three' all made major contributions with Chris Bosh scoring 25 points, Dwyane Wade 22 and LeBron James 20 points with nine rebounds, eight assists and five steals.
A sell-out crowd at the American Airlines Arena booed Lin's first touch and roared on an aggressive Heat from the outset as the point guard, who had passed 20 points in nine of his eleven appearances, was often forced on to his unfavoured left side.
"It is hard to be a 'Peter Pan' every day," Knicks head coach Mike D'Antoni told reporters. "They were all geared up for him. They took the challenge and they did a great job.
"I am sure he just had an off day. He is going to use this as a learning experience. As a team, we will do better for him and he will do better for us," he added.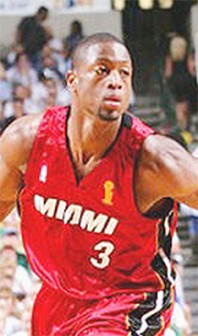 At times, Lin struggled with some of the basics up against a Miami defense that showed all their trademark athleticism and speed.
"I can't remember another game where it was hard to just take dribbles," said Lin, who said he was regarding the game as part of his learning experience. "I'm not going to hang my head or anything. I went out and played hard, you can't win them all and you can't have a great game every game but at the same time, I have to understand what I did wrong and what I have to improve."
Miami's record is the best in the league heading into the All-Star break and after some teething troubles last season when they lost to Dallas in the NBA finals, the Heat are looking more like the team they were expected to be when they brought in Bosh and James.
Each of their eight victories in their current run have been by double-digit margins and the key role of their defense was highlighted by the 10 blocked shots and 12 steals.
"Our staple is defense," James said. "We just try to help each other fly around, communicate and make guys uncomfortable. You try to be disruptive and force turnovers and we did that tonight".
Around the Web