Wisburg Secondary received a 15-51 points thumping from the Linden Technical Institute (LTI) while Mackenzie High School blew out New Silvercity Secondary 53-22 when the Victory Valley Royals School's Basketball Championships continued at the Mackenzie Sports Club hard court last Friday.
Playing without their star player, Linden Fraser, LTI still found it easy to score as they walked all over Wisburg Secondary in the lop-sided encounter.
While LTI walked away with the 'W', their attitude towards the game was undesirable as it was reflected in the scores.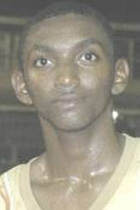 At half time, LTI led their opponents by 12 points but the scoreboard only read 17 – 5.
Fraser, who is the team's leading scorer and the tournament's leading defensive player, definitely left a gaping hole in LTI's offensive system as LTI shot badly from the floor.
Akeem Primo led all scorers with 15 points while Stanley McIntosh and Joel Webster each netted 11 points.
For Wisburg Secondary, both Gavin Gasper and Akeem Rivers scored six points to be their side's top scorers.
In the second game of the planned double header, Parish Cadogan continued to dominate for Mackenzie High School (MHS) as the National High Jump record-holder poured in a game-high 19 points to lead MHS to an impressive win in their first match of the tournament.
Isaiah Alphonso was MHS' next top contributor with 14 points as they handed New Silvercity their second loss in as many matches.
Marlon Alexander and Raydon Wilson scored eight points apiece for New Silvercity.
The competition continues.
Around the Web