As expected, with defending champions Georgetown missing from the field, Linden, with 292 points ran out winners of the 12th annual LinWest Games for schoolchildren held Sunday last at the Blaimond Community Centre ground, West  Coast Berbice.
East Coast Demerara took the runner-up spot with 239 points while East Berbice placed third with 195 points. West Berbice came next with 166 points followed by West Demerara with 85 points.
The event, organized by  the Guyana Sports Association of New York Incorporated attracted a fair sized crowd which saw star athletes Andrea Foster and Chavez Ageday living up to their pre race billing.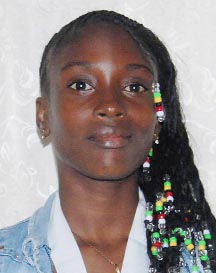 In brilliant sunshine Foster, a bronze medallist in the girls' 1500m at this year's CARIFTA Games, made light of the field again while East Coast Demerara's Ageday won the 100 and 200m boys' U-20 events.
Prior to the start of the day's activities, Richard Thompson, president of the GSANY, welcomed the athletes and officials.
However, despite the performances of Foster and Ageday, it was the boys' Open 1500m event which brought the entire crowd to its feet as long distance king Nathaniel Giddings (Linden) and Ornesto Thomas came down the homestretch neck and neck to the finish line with Thomas just doing enough to gain the win in a time of 4:24.5s. Giddings was second in 4:24.8s.
Champion athletes in the respective categories were: Under 13 girls, Onesha Rogers, Linden; Under 15 boys, Alex Welcome, Linden; Under 15 girls' Cassey George, Linden; Under 15 boys,    Jamal Johnson, Linden; Under 18 girls, Shannon Griffith, Linden; Under 18 boys,  Samuel Doris,  East Coast Demerara; Under 20 girls, Tandika Burgess,   West Demerara; Under 20 boys,  Kadeem Peters, East Berbice; Chavez Ageday, East Coast Demerara, Open girls,  Onecia Byass, Linden; Open boys,Timothy Fullington, Linden,  Parrish Cadogan, Linden; Prior to the start of the competition co-ordinator of the West Demerara LinWest Games Committee, Kristian James, reported to the president of GSANY, that his team was without many of its top athletes who refused to travel after informing him that they were told by their Club that if they participated in the games they would have to find another club.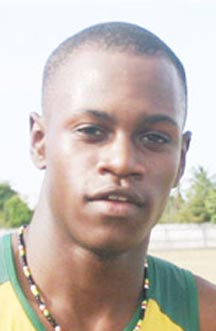 This matter was also reported to the president of the AAG, Colin Boyce on his arrival.
Around the Web