By Iva Wharton
Hubentut Fortuna of Curacao is on its way to advancing to the other round of the Caribbean Football Union (CFU) Championship with is 2-1 victory over Milerock at the Providence Stadium yesterday.
But even though they won last evening's encounter Hubentut Fortuna's Coach Jozef Rivillac feels his side could have played better.
According to Rivillac, while he is satisfied with his team's performance they could have done even better with some rest.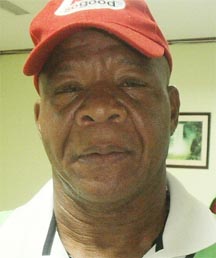 The team he said arrived yesterday from Suriname.
"We fly for two-and-a-half hours from Curacao then we rest for an hour and then come to Guyana," he said.
"We did not play today like we played before. This is a team (Milerock) that plays much smaller games. They fought (Milerock) as they had two good players number 16 and 2,  they played the ball good but they stand too much that is why we play the first half going to him, going to him so that they can make fouls." The team, he said will have the opportunity to rest today after which they will warm up for their match tomorrow against Alpha United.
"We know that our next game will be like the first one but we try to talk to the guys to give them a wake up call," he said. According to Rivillac they are looking to win their second match also.  "If you win two games you are through, so we can't lose any game. We have to look for the other game to win too, but not to lose, we don't want to."
Meanwhile Jeroe Hesron, Coach of the Suriname team Inter Moengotapoe which defeated Alpha United 1-0 in the second game last night said his team was looking to defeat Milerock also.
According to him, his players understand the importance of winning all their games and as such are giving it their all.
"We have something to make good with Milerock because they knock us out last year on the day of competition," he said.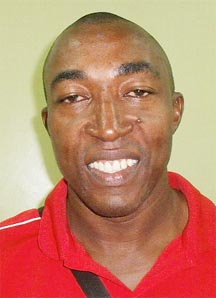 He described the match against Milerock as a revenge match and reiterated that his team will defeat Milerock because the team has what it takes. Meanwhile, the short notice in announcing the CFU championship probably played a factor in yesterday's poor turnout in the opening matches of group two. However it is expected that the crowd size will increase for tomorrow and Saturday's matches at the Stadium.
The Vice president of Alpha United at a press conference on Monday had said that a letter was sent to the Education Ministry requesting permission to distribute tickets to city schools.
Around the Web