(Reuters) – The top-seeded Chicago Bulls should not let the season-ending injury to leading scorer Derrick Rose distract them from their goal of winning the team's first title in 14 years, Hall of Famer Scottie Pippen said  yesterday.
The injury to the reigning National Basketball Association's(NBA) Most Valuable Player in Chicago's playoff opener has left a gaping hole in the team's lineup and shakes up the Eastern Conference playoff bracket.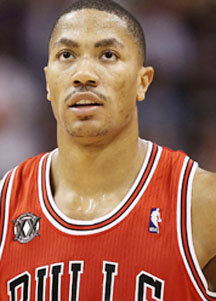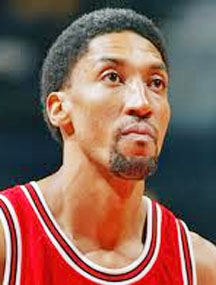 "Yes, you lost one of your brothers – a warrior in every sense of the word – but I know, and you know, you've still got a lot of fight left," Pippen, who won six NBA titles with Chicago during a 17-year career, wrote in an open letter to the Bulls that was posted on the team's website."You're still the best team in the NBA until an opponent proves otherwise. So go out there and play like it."
Rose, who was sidelined during the regular season with a variety of issues, including back spasms and a pulled groin, is expected to miss up to nine months recovering from a tear of the anterior cruciate ligament in his left knee.
The 23-year-old guard suffered the injury with 82 seconds left in a 103-91 win over the Philadelphia 76ers on Saturday that gave the Bulls a 1-0 series lead in the best-of-seven Eastern Conference quarter-final.
"You could lose sight of the ultimate goal and give up before the rest of the games have even been played," Pippen wrote. "But I know that's not even a consideration for this group.
"To a man, it's time for each of you to take a look in the mirror. Decide who you really are and what you represent as a basketball player. Reflect on what you have brought to the table for your team all season long and why you're a valuable member of the Bulls."
Around the Web