LONDON, England,  CMC – Former West Indies captain Jimmy Adams has thrown his support behind embattled current skipper Darren Sammy, ahead of the three-Test series against England.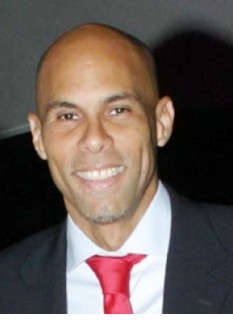 The Jamaican, who led the Caribbean side in 15 of his 54 Tests, said the squad appeared to be responding to Sammy and as such, the Windward Islands all-rounder should continue in the role.
"I've no issues with Darren; any West Indies captain has my support," said Adams, who now serves as head coach of English county Kent.
"The powers that be think he's the man to do the job then fine. Get on with it, do the best you can. I support anybody that sits in that role.
"I haven't been involved with cricket in the Caribbean for a while but I assume that he has a role to play outside captaining the team."
He added: "The bottom line is that you have someone the squad respects leading the team, and that seems to be the case."
Sammy took over as captain from Chris Gayle in late 2010 but has increasingly come under fire for his role in the team, especially as the West Indies' losing slide has continued.
Despite this, the West Indies Cricket Board has kept faith with the Windward Islands all-rounder who has managed to get the best out of an inexperienced squad in recent times.
West Indies drew their two-Test series with Pakistan in the Caribbean last year and while they subsequently lost to India at home and away, turned in some strong performances.
Only recently, they matched Australia to share both the one-day and Twenty20 series in the Caribbean, before losing 2-0 in the three-Test series.
Sammy is poised to lead West Indies into a three-Test series against the World number one-ranked England later this month and Adams believes if the batting can excel in difficult English conditions, the Caribbean side could pose a threat.
"We have a bowling attack that is capable of getting 20 wickets so if we can post competitive totals it will be interesting," said Adams, who averaged 41 from 54 Tests.
"It's a case of how quickly the young batsmen can adapt to English conditions when they are over here and obviously I'd like to see them succeed.
"A tour of England for any young player is a good learning experience. But a lot of learning has to happen on the spot, so to speak, in the middle in a Test match."
West Indies face England in the opening Test at Lord's starting on May 17th.
Around the Web