(Billboard) Alicia Keys' single, "Girl on Fire," is featured prominently in a current American Express commercial and last week sat at No 12 on the Hot 100 chart. It's also the subject of a copyright infringement lawsuit filed last week in California federal court.
The plaintiff is Earl Shuman, an accomplished songwriter who in 1962 co-authored the composition, "Lonely Boy," a song that reached No 2 on Billboard's chart in 1970 after being recorded by Eddie Holman as "Hey There Lonely Girl."
Shuman believes there's something about Keys' song that sounds too familiar. Unfortunately, his lawsuit is rather bereft of important details, substituting an entertainment blogger's ear in lieu of any demonstration of substantial similarity between "Girl on Fire" and "Lonely Boy/Girl."
That's not to say there won't be people out there who won't compare the two songs (here and here) and spot a likeness, particularly in the way that Keys intones three notes while singing the words "lonely girl."
One of the people who noted a supposed similarity was Roger Friedman at Showbiz411, who wrote in late November of what he believed to be an uncredited sample. "In the middle of the song, Alicia sings a couplet or so from Eddie Holman's 1970 classic 'Hey There Lonely Girl,'" he wrote. "The song was written by Leon Carr and Earl Shuman, who are both gone to rock 'n' roll heaven."
After Friedman's post went up, Shuman apparently contacted the writer to note that he was still alive. Friedman responded by acknowledging this, questioning why Keys hadn't cleared rights, and to say that Shuman had a "good lawyer" on the case.
A lawsuit was indeed filed, and — surprise — the complaint quotes a substantial portion of Friedman's original post, including a sentence that appears to have now been removed: "Keys only uses two seconds of the original, but it helps makes her record," he wrote.
Comments

GEMS Theatre Productions presents a new half an hour sitcom "Days Like Dese," a family-oriented comedy that surrounds the Rupauls, a middle-class Guyanese family.

Just three weeks short of the staging of the Miss Guyana Renaissance pageant, twelve ladies are kept busy perfecting dance routines, walk and speeches.

Twenty-year-old Keisha Brazh under the African name 'Serwah Mawusia,' is representing Ghana.

Put to task at the age of just ten to help to create the family's Christmas cake propelled Rabina Shivraj into a world of baking and decoration and today she has learnt the art of hooking her customers, first with her creativity and secondly with the taste of her creations.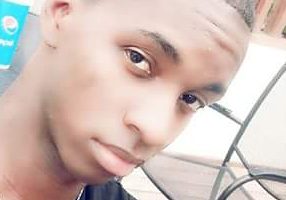 By Joanna Dhanraj With August fast approaching, the contestants of the Mr and Miss Guyana African Roots 2017 pageant are busy perfecting their skills for their big nights.