Situated almost on the outskirts of Georgetown along the East Coast of Demerara is the community of Vigilance. Its neighbours are Friendship and Strathspey, and although it is home to people of various ethnicities and faiths, the majority of the population, residents said, is African  and most people were Christian.
There are several churches in the area, but no mandir or mosque.
A stroll through the community in the afternoon revealed a quiet environment, except for a group of children who were enjoying a game of marbles on the street. Space for recreational facilities is absent, this newspaper was told, and this is the reason why most people and their children spend their time in their homes and yards.
The main occupation of residents in the area is cash-crop farming, although a few are employed by the private or public sectors. We caught up with Rakesh who plants celery and callalu. He had just come out of his yard where the vegetable beds are when this newspaper visited the area. He has been a farmer for the past fifteen years but does construction work between crops to sustain his family.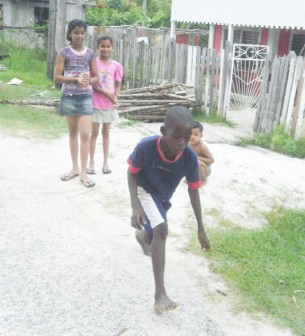 Rakesh said that he loves to farm but the only thing that affects him is the flooding which occurs because of the bad drainage in the area. He said he has to build his farm beds high to withstand the flooding and has to dig drains in his yard so that the water is released when it rains. "No good drainage at all we ain't get," he said, "we does gah dig we own drains… you ain't see how the water stop up deh?"
Work on his market garden begins at 5 every morning for Rakesh. He would work long hours cleaning his callalu beds and reaping until 5 in the afternoon. The produce is then bundled and placed in bags for the market. Farmers in the area sell their produce at Bourda or Stabroek Markets in the city, but this is not always an easy task Rakesh said. He has to be on the road early in the morning to get transportation to take him to the market, and it is not every day this goes smoothly. Sometimes he has to wait long hours for vehicles, he explained, although this does not deter him from following the occupation he has chosen.
As we leave Rakesh's home, we meet with the group of youngsters who were enjoying a game of marbles in the street. As we passed little Tyrese was overheard talking about the game with his playmates.
One of the girls playing with him was admiring the acrylic nails her aunt had done for her and these caught the attention of Tyrese. As the little girl talked about her nails, Tyrese commented, "I like see dem girls with dem natural nails cause them things dah does scratch you… if you lash one with a hammer it would break."
Vigilance has no health centres and villagers go out of the community for medical care. Some attend the health centres in Buxton or Melanie, while others choose to go to Public Hospital in Georgetown. Residents said that this can sometimes be inconvenient, especially for those who are extremely sick or are pregnant mothers, because of the distance they have to travel.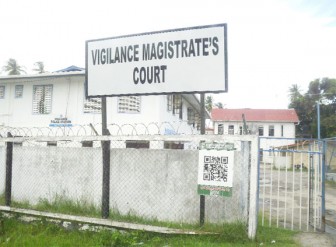 There is also no market although there are a few shops along the roadway. Shopping for most villagers is done in the city or at the Lusignan or Mon Repos markets.
Most of the children in the community attend Strathspey Nursery and Primary Schools, and the Bladen Hall Secondary School.
Accounts clerk Vishal, has been living in Vigilance for a number of years and he describes the village as a very quiet community where people are friendly. He was painting his fence when we spoke to him.
For Vishal, Christmas in Vigilance is celebrated very much as in other parts of Guyana. People in the community would normally clean and decorate their homes and cook the normal Guyanese dishes like pepperpot and black cake.
In Vigilance people rarely mind other people's business, according to Caesar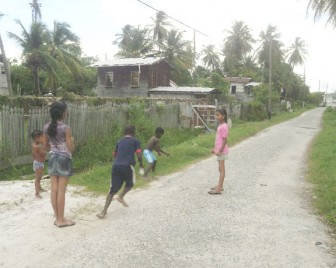 Doris who is an ex-police officer.
Doris was busy untying one of his sheep, since he occupies his time at home since leaving the force with rearing sheep and working in his kitchen garden.
Doris currently has dasheen and other vegetables in his garden, which avoids the need to buy some vegetables, but  "you might have to buy what you might fall short of," he said.
He too endorsed what other villagers said as it pertains to recreational activities in the village. He commented, "There is no recreational activities for the youths but on weekends they would normally have what they call 'bruck it down' on the seawalls, but that is a part of entertainment."
This weekly entertainment mostly attracts the younger generation, Doris added.
Doris also told us that the village has seen significant development over the past years and the lives of villagers has become more comfortable. "In the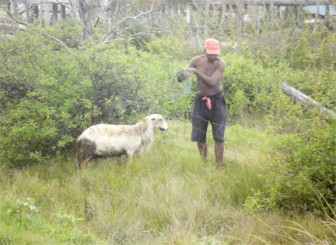 past there were no houses and claybrick roads here, but the population increase and develop. We have water, light and phone."
Situated closer to the Vigilance seawall is the small mechanic's shop that Andrew operates. He was busy cleaning the driveshaft on a vehicle, and told us that business for him is fine.
After a hard day's work Andrew said he would normally take a shower and head to the corner for a lime, because there is nothing much to do.
Most residents to whom this newspaper spoke agreed there was significant room for development as it pertained to recreation, drainage and the availability of heath facilities.
By Mandy Thompson with photos by Neola Damon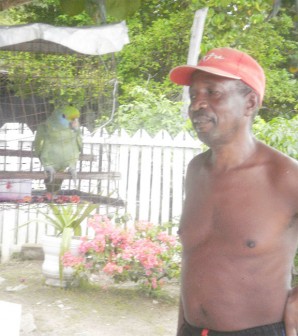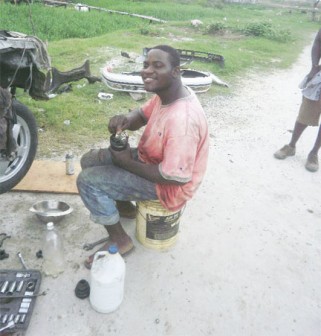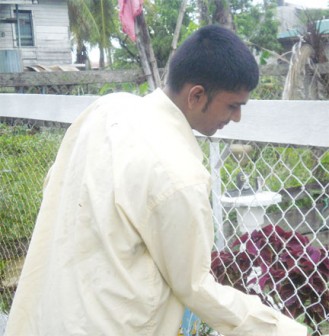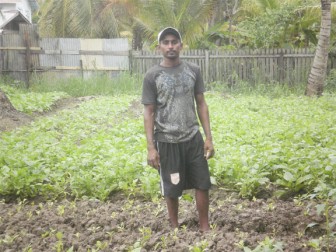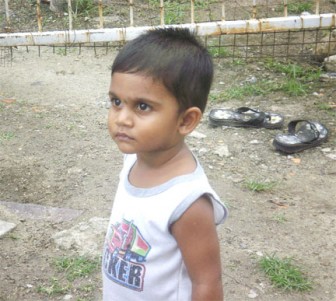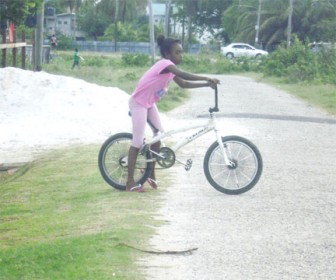 Around the Web