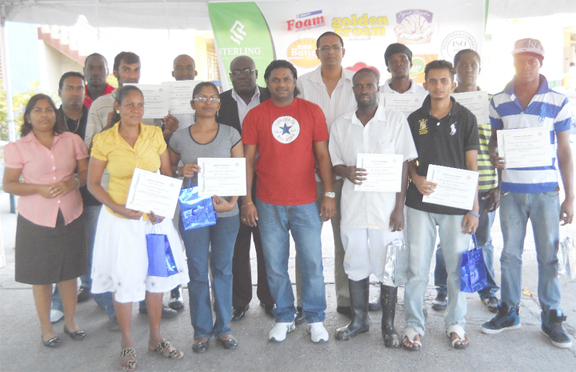 Ten staff members of Sterling Products Limited (SPL) on Friday last received certificates and tokens for successfully completing the Sterling Products Literacy Staff Development Programme.
According to a press release, the annual programme, conducted in collaboration with the Ministry of Education's Adult Education Department, seeks to enhance employees' personal development. It has been ongoing for the past four years. SPL's CEO Ramsay Ali said the company has always recognised the importance of such programmes.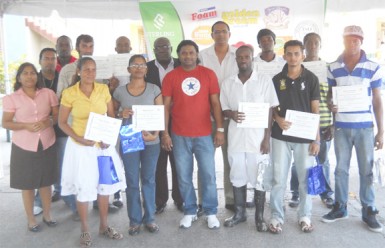 He congratulated his staff and urged them to continue to seek personal development. The release said that Assistant Chief Education Officer Marcel Hudson also underscored the importance of education. He noted that many people started out at the lower level of organizations but rose to senior management positions through hard work and perseverance.
In photo: the graduates display their certificates while SPL's CEO Ramsay Ali (sixth, right), Finance Comptroller Deodat Indar (seventh, right) and Assistant Chief Education Officer Marcel Hudson (eighth, right look on).
Around the Web