Choice Hotels International will make its debut in Guyana with the opening of the upscale Ascend Hotel Collection during the first quarter of the year.
The global lodging company said construction on a 25-room boutique member hotel in Georgetown is advancing, according to a press release.
The hotel will be called The Opus and the press release said it will offer the same quality services for which Ascend has become globally recognised.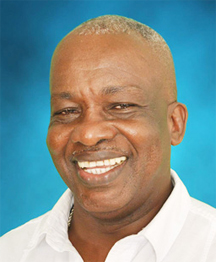 It will feature 23 standard guest rooms, two executive rooms (featuring wooded floors and jetted tubs) a restaurant and bar, small meeting room facilities, free parking, quality linens, air conditioned rooms, free cable television, Wi-Fi and complimentary breakfast.
Local entrepreneur Wilfred Bradford, who owns the new hotel, believes the relationship with the franchise owners is the right fit for his company and it will help elevate Guyana's image in the global marketplace.
"Guyana is an exceptional destination with much to offer the business traveller, the eco tourist and those who are visiting friends and family," he said.
Highlighting the advantage of a small property belonging to a global brand, Branford said the hotel will cater to these and other market segments by leveraging the robust marketing and reservations systems of Choice Hotels as well as Choice Privileges, an industry-leading guest loyalty programme.
"This elegant, boutique property is a wonderful addition to our network," Sal Icaza, Director, Franchise Sales and Development of Choice Hotels International said. Icaza recently spent a few days in Guyana for meetings on the new development deal.
Choice Hotels Inter-national, Inc. franchises approximately 6,200 hotels in the US and other countries. A number of brands come under the chain and these include Comfort Inn, Comfort Suites, Quality, Sleep Inn, Clarion, Cambria Suites, MainStay Suites. Suburban Extended Stay Hotel, Econo Lodge and Rodeway Inn.
Around the Web