Thirty-six CARICOM teachers on Friday successfully concluded a two-week Basic Training Course in Spanish as a second language through technical support from Mexico.
The Government Information Agency said that the course drew 36 teachers from Antigua and Barbuda, The Bahamas, Barbados, Belize, Dominica, Grenada, Jamaica, St Lucia, St Kitts & Nevis, St Vincent & the Grenadines, Suriname, and Guyana. There were 13 participants from Guyana. The exercise was conducted by two professors from the National Pedagogy University of Mexico, Elin Emilsson and Yolanda Villasenor, GINA said.
The participants received their certificates during a simple ceremony at the Ocean View Hotel where the course was also conducted.
Director of Foreign Policy and External Relations, CARICOM, Valerie Alleyne-Odle felicitated the teachers and the Mexican Government for the initiative.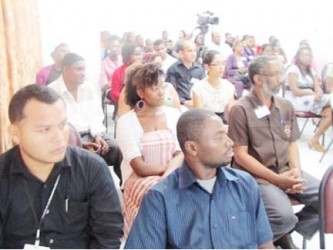 Deputy Permanent Secretary of the Foreign Affairs Ministry, Neville Totaram stated government's appreciation for what he characterised as very important technical cooperation support. He described the programme as an investment in human resources.
Addressing the participants, Assistant Chief Education Officer Doodmattie Singh said there was a participant from each of the 10 administrative regions.
Facilitator, Professor Emilsson described the sessions as two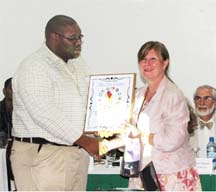 weeks of intense work and stated, according to GINA, "A very fruitful and intercultural gathering opening windows and doors to the mutual understanding of the peoples of Mexico and the Caribbean. More than anything, it has been a meeting of individuals and souls that seek to have and to offer creative and productive solutions to those everyday problems we are faced with as teachers."
Mexican Ambassador and Permanent Representative to CARICOM Francisco Olguin in closing remarks said that Mexico will continue to offer more, and hopefully even better courses in the future.
Around the Web