A GuySuCo worker died yesterday after a fatal fall from a truck that was transporting workers to the Albion Sugar Estate.
Joseph Harry 47, of Lot 47 Ankerville, Port Mourant, Corentyne-Berbice, sustained fatal injuries when he fell from the privately-owned vehicle along the Miss Phoebe Public Road around 12:30 pm yesterday.
He was rushed to the Port Mourant Hospital and was later transferred to the New Amsterdam Hospital, where he succumbed about an hour after in the emergency room.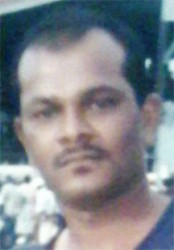 In a statement, police said Harry was travelling on the step of the tray of the truck, GNN 3172, when he fell off. Stabroek News was told by sources that the truck driver was returning to the correct lane on the road after overtaking a horse cart. When the truck swerved back into its lane, Harry fell off and landed underneath it and he was crushed by a rear wheel.
The driver, who was said to be speeding, has been arrested.
Stabroek News was also told that the truck was overloaded with sugar workers as some did not want to wait for another truck to transport them.
Tom Harry, brother of the deceased, told Stabroek News that his family was told that while his brother was on his way home, the truck overtook a horse cart and while returning to its correct lane, the deceased fell off. "He fell off in front the Miss Phoebe Masjid," the man said, while noting that his brother apparently sustained injuries to his head and to the entire right side of his body.
The man also noted that workers and supervisors from the estate assisted the family from the time of the accident. "They were with us from foot to foot," he said.
Joseph Harry is survived by his wife and two daughters. He has been working with the estate for the past fifteen years and was described a jovial, hardworking and loving individual.
Around the Web