The Guyana Defence Force (GDF) on Tuesday said that Corporal Jerome Gomes of the Sports Corps, a deserter, has surrendered to the Military Police Department.
A release from the GDF said that Gomes was one of the 10 deserters for whom notices were issued in the press from March 5-11. It said that Gomes has been a deserter since September 18, 2012 after he attended and successfully completed the Physical Training Instructors (PTI) course in Trinidad & Tobago in July of the same year.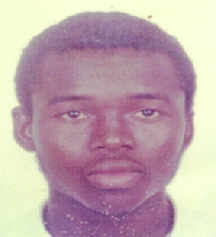 The GDF said that he has since undergone medical examinations at the GDF's medical centre at Base Camp Ayanganna. This is a standard procedure which precedes their detention.
Military police had visited his home in search of him just days before he turned himself in on Thursday April 4, 2013.
He will be court martialled shortly, the release said.
Around the Web