The mother of 16-year-old, Dennis Anthony Barker, who was crushed when a mining pit caved in at Pamela in Mahdia told this publication that her son had no prior mining experience.
She said, "He knew how to cook and that was what he went into Mahdia to do originally; cook for a camp." Derise da Silva stated that her son "left the work and went to another camp but they had a cook so they sent him to the pits. He didn't know what he was doing."
The sector is vastly unregulated as the mining boom continues in Guyana's hinterlands. The promise of quick money is appealing and many inexperienced first time miners head into the interior to try their luck.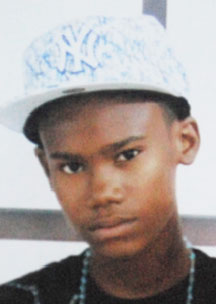 Natural Resources Minister Robert Persaud told Stabroek News that "the ministry has mandated the commission (Guyana Geology and Mines Commission] to promote safe and sustainable mining practices as prescribed within the Mining Act and Regulations". He also said "in instances of occupational, health and safety concerns, the ministry is working closely with the Ministry of Labour to determine occupational, health and safety standards," which include working standards, inclusive of transportation to and from mining sites.
Persaud stated that the ministry in collaboration with the GGMC hosted several workshops specifically aimed at addressing the experience levels of small and medium scale miners.
Mining on a small scale is historically a Guyanese tradition however with the influx of large operations many mines are left abandoned which are then legally and sometimes illegally taken up by a small to medium-scale miners with little experience. Because these pits were excavated by heavy duty machinery the structural integrity is not always preserved which leads to cave-ins.
Persaud said there is room for improvements and when asked whether the mining authority was aiming at outreaches capable of accessing pit cave-ins more quickly, he said they will establish weather haven camps in remote locations. The intent is to build eight of these stations across the country in a move to have more officers placed in remote locations to ensure stricter adherence to the mining laws and regulations.
Patrick Harding, President of the Guyana Gold and Diamond Miners Association (GGDMA) has acknowledged that there is need for more training, but he had stated that "porkknocking is a Guyanese tradition and we have been doing this for years". He said that to deny individuals based on experience was unfair and ill advised. The GGDMA president did say that safety is a concern and that the association was committed to more educational seminars.
Meanwhile, the Guyana Women Miners Organisation (GWMO) has called on government to invest more on hinterland roads, training and security following a number of fatal accidents in the interior since the beginning of the year. In a statement the organisation noted that "it is sad to note that while gold prices continue to rise and the industry contributes heavily to the economy, the relevant authorities do not find it important to put mechanisms in place to protect the men and women who risk their lives to earn a better living. As an organisation, the GWMO will continue to champion the cause of all those who work in the interior and we will not rest until the government makes tangible moves to provide better security for interior workers."
The GWMO stated that the numerous deaths so far this year permeate the industry and affect all aspects of the sector and its development.
Around the Web