At 22 Shelly (not her real name) has had to face many difficulties, but even after becoming a teenage mother, being disowned by her own mother, and losing a child under tragic circumstances, she has never given up.
At 17 Shelly was already a mother of two and a school drop-out with little hope of a bright future. She lost what she thought was her only support when her grandmother died nine days after her first child was born, and just over a year later she bore another son.
This saw her being condemned by no less a person than her mother who told her that she only had one child ‒ her son, who lives overseas ‒ and that she never had a daughter. She has also been cursed and condemned by relatives from her extended family, and she is still grieving for her younger son who died when he was just 19 months old after he was hit in the head by a piece of wood.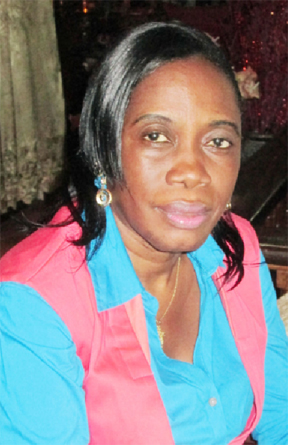 As Shelly recounts the details of the day she saw her baby lying on the ground bleeding she fights back the tears ‒ remembering what happened is very difficult for her. A neighbour's 12-year-old son was in the yard she shares with her mother and he was playing with the toddler when her mother pelted the boy. Her mother had issues with the neighbour's children coming into their yard and so she threw a piece of wood at the child who promptly pelted her back with it. Instead of hitting the woman, however, the wood hit the small child.
He was picked up bleeding from the ground and rushed for medical attention, but was treated and sent away. He never recovered from the injury and was admitted to hospital on the third visit, but by then it was too late and he died.
"I tell you is only God keeping me, God and WAD, and I am not going to sit down and do nothing, I want to do more and I will do more," the young mother told the Sunday Stabroek in an interview.
The WAD she referred to is the Women Across Differences (WAD), an organization that has been working with teenage mothers for a number of years.
Coordinator of the organization Clonel Samuels-Boston said that Shelly is one of the more than 200 young mothers that that they have worked with over the years. She said their sole aim is to give them an opportunity to make it in life, as sometimes many of them are from abusive situations and they need to be given a second chance.
It is not an easy task, and sometimes they are forced to turn away mothers because of space constraints even though human resources are never an issue because the organization has many members.
The programme is funded by the United Nation Population Fund (UNFPA), and its rate of success, according to Samuels-Boston, has far surpassed their expectations.
Shelly has graduated from the Sophia Training Centre, Global Technology and Guyana Industrial Technical Centre (GTIC) and will soon be writing CXC in the hope of entering the Georgetown Technical Institute (GTI) and the University of Guyana to continue studies in computer science.
She recently married the father of her children and said that WAD has not only built her self-esteem and taught her about her sexual reproductive system, but has given her a second chance in life. She learnt about WAD through a friend, and has never regretted walking into the organisation's Anira Street, Queens-town office. In fact, she has been such a success story that she has represented the organization overseas on two occasions.
Twenty-five mothers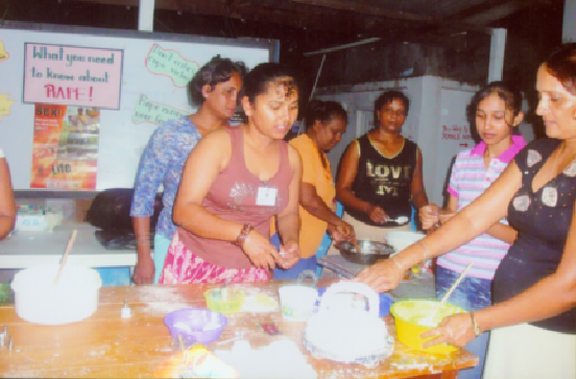 Samuels-Boston said that it is success stories like Shelly's that are the lifeblood of the programme, as it keeps the volunteers working beyond the call of duty. She said all of the young mothers have a story to tell and their aim is to turn those sad stories into positive ones.
The coordinator said that WAD started the programme in 2008 with a pilot project in which they were asked to work with 25 young mothers. They used the 'snowball' method which saw them going from house to house in some communities and encouraging girls to join the programme.
The programme entails personal development, teaching the girls about their sexual reproductive health, functional literacy and entrepreneurial development to equip them with a life skill. The girls are also taught negotiating skills and positive thinking among others, and the programme lasts for one year.
The programme is now working with the fourth batch of mothers and Samuels-Boston said that 204 young mothers have since graduated from the programme.
"The programme has really made some significant impact in the lives of the teenage mothers because a lot of them have now come to know themselves as individuals of self-worth, and are very confident of who they are," she said, adding that about 50% of the girls returned to school and some have written CXC.
Two mothers are also at the University of Guyana and others are also enrolled in other educational institutions.
Samuels-Boston said the organisation considered that one year's work with the mothers is not enough, and as a result following graduation they are placed in groups and return from time to time and work with the group that is under training.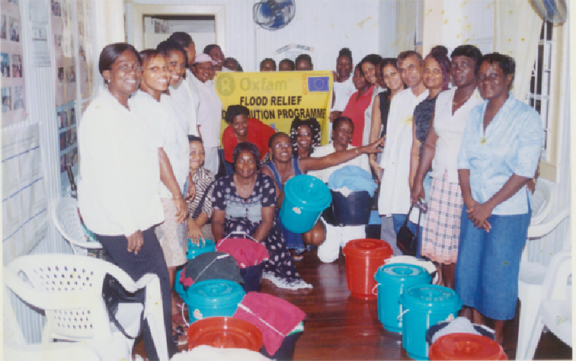 "So when they leave here it is not the end; we make sure that there is something for them to follow through on and we monitor their progress, and we have mentors for each and every girl," she said.
The programme is conducted two days a week, but the participants are given assignments to complete and other activities to keep them occupied.
When the programme started it was for the age group 15 to 19 but now it is from 12 to 19, and it focuses more on the younger girls.
Nowadays most of the participants are referred to the organization by the Georgetown Public Hospital Corporation (GPHC) and the Child Protection Agency and health centres. The recent list from GPHC named 77 young mothers, and Samuels-Boston said the organization cannot accommodate all of them because of space restrictions. The coordinator also said that many of the girls referred had been abused and lived under very difficult circumstances.
"It is sad because these girls are coming to us and we cannot take them because of capacity. One of our greatest challenges here is physical space…" Samuels-Boston added that the organization does not have the funding to rent a bigger place.
She pointed out that many of the girls would bring their babies to the sessions because they have no one to keep them, but the organisation only has two cradles and as a result some of the mothers who had passed through the programme earlier would volunteer from time to time and babysit.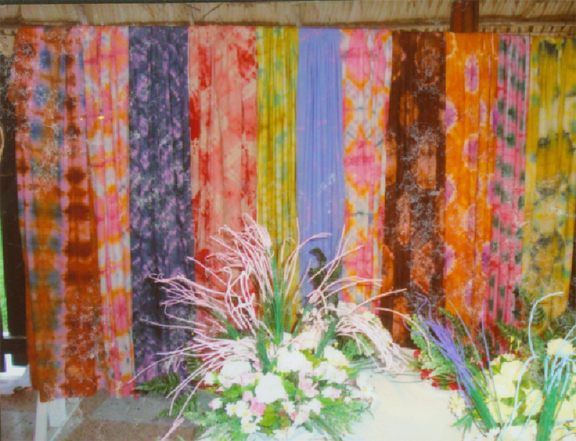 The organization also monitors the girls to ensure that they do not get pregnant a second time, and as such sends them to the health centres for family planning guidance, while they would hold the clinic cards to ensure that they keep their appointments.
WAD
WAD emerged in 1996 following a poverty reduction conference held at the Pegasus Hotel, where some of the participants wanted a platform where they could discuss women's issues. They formed a group called 'A Woman's Thing' and met in various places, including homes, where they would discuss different issues. But in 1999, when Samuels-Boston joined and became the coordinator, the group changed its name to WAD which indicates that all women could join the organization regardless of race, religion, age or political affiliation.
At that time they focused on building the capacity of the members and strengthening the institution, but they have since grown past this and have been working in many areas and extending the programme to the community instead of it being limited to members.
The organisation's main aim right now is the empowerment of women and youths socially and economically, and this is accomplished through various programmes. There are 80 active members who are volunteers and assist the organization in the different areas. They have a core group of members whom they call upon to be facilitators for training, and some also act as mentors for teenage mothers while others are also community mobilisers. They also represent the organisation at various forums.
A social worker by profession, Samuels-Boston holds herself out as a success story for WAD, as before she joined the organization, she said, she was a very shy person, but today she can represent the organisation and women at any forum: "I always say to persons in Women Across Differences, I am also a success story just like the other persons because I was a very shy person and today I can say I am not a shy person, I have grown…"
The organization has also worked in the area of positive parenting, gender-based violence, gender development, climate change and disaster preparedness. They have also worked with the victims of the Lusignan massacre and with youths from Plaisance to Cane Grove through the Social Cohesion Project which is a UNDP project. The organization also worked during the flood in 2005 in Regions 3, 4 and 5 with the focus being on public health promotion, water and sanitation and distribution of sanitation and personal hygine kits.
They have collaborated with CIDA, the Commonwealth Office in the UK, OXFAM, the Caribbean Association for Research and Action (CAFRA) and the Caribbean Policy Development Centre (CPDC).