A man who killed his father four years ago after an argument at Beterverwagting (BV) was sentenced to 27 years in jail yesterday after he pleaded guilty to manslaughter.
Seon Solomon admitted to killing Clement Petrie and was sentenced by Justice Navindra Singh in the High Court.
Solomon had initially pleaded not guilty to the charge of murder but entered a guilty plea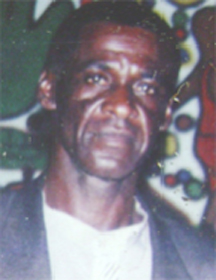 to the lesser offence at his trial yesterday as state counsel Tashana Lake was about to proceed with her case. He was represented by defence counsel Keavon Bess.
Solomon was then asked if he had anything to say by Justice Singh before sentencing. He then replied by saying that he was sorry for what had happened. As a result of the remorse Solomon showed, Justice Singh took off three years from the 30-year starting point for sentencing.
Petrie was stabbed to death on October 9, 2009 at BV, East Coast Demerara by Solomon. According to a Stabroek News report, the 57-year-old was stabbed after an argument which stemmed over a bucket of water.
One neighbour had told this newspaper that Petrie and Solomon were quarrelling over water minutes before the stabbing occurred. Solomon was always in the habit of using the water that was being stored without refilling it.
The initial report had also stated that Solomon filled water from a drum and his father told him not to use it. This apparently angered the son and there was an argument, during which Petrie told him that he had to leave the home by afternoon. Petrie then left the yard, heading in the direction of the roadway.
Neighbours had said that they saw Solomon pelting his father with bricks and he fell on the roadway shortly after. The young man then began stabbing his father with a knife he had in his possession. Despite his injury, Petrie managed to walk calmly through several nearby yards before collapsing near a water tank in his cousin's yard. Petrie succumbed to stab wounds to his chest and neck before he arrived at the Georgetown Hospital. Police had also said in a release that Solomon was "a habitual user of narcotics."
Around the Web