Vanessa Davis, the aunt of Lusignan massacre accused James Hyles, testified yesterday that on the night of the attack, which claimed 11 lives, he was home with her and several other family members.
Davis related that she, Hyles and several other family members were home on the night of January 25, 2008 watching 20/20 cricket at around 9:30pm. Afterward, she said, they started watching movies and she fell into a doze until she was awakened by her nephew. "I fall in a doze after we watch the movies and James touch and tell me, 'Vanessa watch wah going on on the bottom of the screen.' I see a set of dead bodies and I turn and tell him that the persons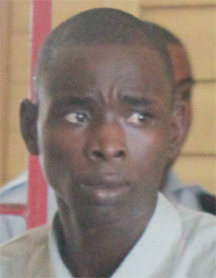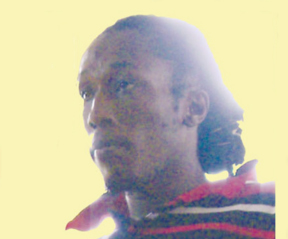 who do this ain't have a heart," Davis said.
She said the next day, the police were swarming the village like ants. "Dem police swarm the village for the entire day. I didn't know Guyana have so much police," she said.
Davis said that her nephew was at her sister's home in Company Road, Buxton when he was arrested and that even after his arrest the police were still raiding the home. "No one asked if James was home on the night of the incident.
They tell me clear the home and they left my mother in the home because they think she blind, but she ain't blind she just sit down in the chair easy. They find a kitchen knife and say how they gon keep it for evidence and my mother turn and tell them which house ain't got kitchen knife," Davis said.
Hyles, called 'Sally' of 70 Friendship, East Coast Demerara and Mark Royden Williams, called Royden Durant or 'Smallie' of Uitvlugt, West Coast Demerara, are on trial for the 11 murders that resulted from the January 26, 2008 attack that gunmen carried out at Lusignan.
Senior State Prosecutor Judith Gildharie-Mursalin, during her cross-examination of Davis yesterday, suggested to her that at the time of the Lusignan massacre, no 20/20 cricket was being televised and that the witness had the massacres mixed up since there was a 20/20 match that was being shown at the time of the Bartica Massacre on February 17, 2008. Davis disagreed with her and said that a cricket match was indeed being shown at the time and that Hyles was home.
Gildharie-Mursalin also suggested to Davis that she was only a witness of convenience and that she only came forth five years later to give an alibi for her nephew. Davis retorted that this was not the case and that she was there to merely speak the truth.
Hughes re-examined the witness and asked her why she never went to the police, to which Davis said she never did because she was afraid to go to them.
After Davis's testimony, the defence wrapped up its case.
Williams' attorney Roger Yearwood made his closing arguments before Justice Navindra Singh and the jury. Today, Hughes and Gildharie-Mursalin will make their closing arguments, after which Justice Singh will sum up the evidence presented to the court during the trial and hand it over to the jury for deliberation.
On Monday, Hyles and Williams had professed their innocence and Williams had made claims that he was beaten and tortured by several officers while in custody.
Hyles and Mark Williams are accused of murdering 48-year-old Clarence Thomas, his 12-year-old daughter Vanessa Thomas and his son Ron Thomas; 32-year-old Mohandai Gourdat and her two sons, four-year-old Seegobind Harrilall and     ten-year-old Seegopaul Harrilall; 22-year-old Shazam Mohamed; 55-yearold Shaleem Baksh; Seecharran Rooplall, 56, his wife Dhanrajie Ramsingh, 52 and their 11-year-old daughter Raywattie Ramsingh, on January 26, 2008.
Around the Web