Police Sergeant Colin Bailey yesterday said a digital backup of the surveillance footage from the home of murdered businesswoman Sirmattie Ramnaress may be key to identifying her killer, even as he produced evidence which he says proves that he had a long-term relationship with the woman, despite claims to the contrary by some members of her family.
Speaking to Stabroek News from his Vryheid's Lust, East Coast Demerara home,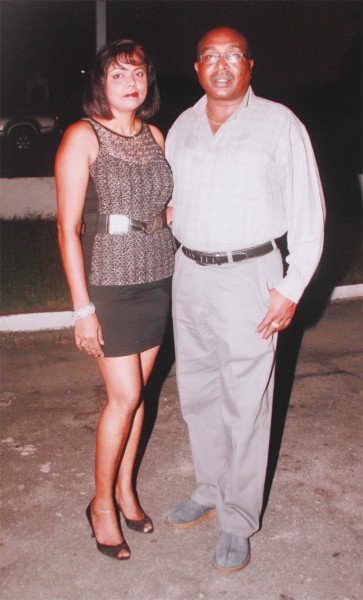 a noticeably-shaken Bailey disclosed several key elements that can be useful to the investigation, including the fact that Ramnaress' "so-called fiancé" should have had a digital backup of the surveillance footage from her property but could not produce the footage for the police last Saturday. "If he says that he can see the recording from the [United States] then why didn't he bring his laptop and show police what happened on Saturday?" he said.
Ramnaress was found dead at around 10 am on Saturday with a stab wound and injuries to her head and her body in the garage of her home. While petrol was strewn all over her house, it was the bond at the back of the yard that was set alight and destroyed.  She was discovered after the fire service had been called about a blaze at the house.
According to a police press release, the home was ransacked and drenched with a flammable liquid and a storage bond at the rear of the building was destroyed by fire. Police also said that her car was found abandoned on the public road at Liliendaal, East Coast Demerara.
An autopsy performed by government pathologist Nehaul Singh determined that she died as a result of a ruptured spleen and brain haemorrhaging.
The result confirms that she had been brutally beaten and would lend credence to the view that Ramnaress was targeted for murder as opposed to robbery.
Crime Chief Seelall Persaud told Stabroek News that the investigation was "still very active."
On Tuesday, family members of the woman refuted claims that Bailey was in a 21-year- relationship with the woman, saying he was just a friend and that she was engaged to marry an overseas-based man.
Bailey, who is hoping that investigators home in on "every bit of evidence" so that Ramnaress' killer might be found, questioned her reported engagement. "He said that he is her fiancé, then where is his proof?" he asked. "Didn't he see Bailey used to live there? He had to have seen Bailey walking naked around the house?" he added, noting that the footage from surveillance cameras at the woman's property was also fed to the man her family has identified as her fiancé.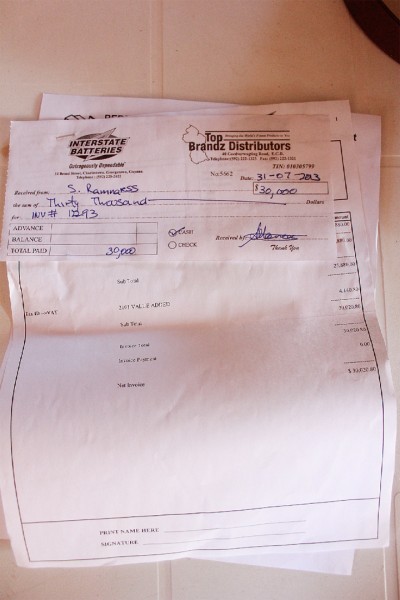 He also took Stabroek News for a tour of his Vryheid's' Lust property, pointing out evidence that he and Ramnaress shared the home. He explained that it was at that house that they lived while the Lot 2430 21st Street Diamond house was being built.
"We rotated. Sometimes she was here, sometimes I was there… you can ask anyone in this community and her neighbours in Diamond why would I lie about that?"  he asked.
He also showed bank statements, bills and other documents that came to his address for Ramnaress. Further, in rooms of the house there was evidence that the woman lived there, including clothing and items she had brought for resale.
A source close to Ramnaress' family told this newspaper that the relatives who have disputed her relationship with Bailey were not close to her although they have since taken up residence at her Diamond home. "The people who are talking about house ownership and cars and this and that were not close with her, anyone can tell you this," the source said.
The source added that the three-week stay of her overseas-based relatives was their first visit to the house since its construction.
Questioned about Ramnaress' relationship with her family, Bailey said he did not wish to because Ramnaress' only son, who he called his foster son, is already suffering a lot and he did not wish to add to his discomfort. While he would not go into details, he informed that her son, who resides overseas, would not be able to attend his mother's funeral and that was hard enough.
He pointed out that contrary to what is peddled by some—that he wanted possession of Ramnaress' home— this was far from the truth as he himself owns a posh home with modern amenities and several vehicles. "Everyone that knows me—and she, if she were alive would tell you—that material things don't fussy me… look, I hardly drive this car," he said, while pointing to an almost brand new Mazda Rx8 car parked in his yard.
Bailey on Saturday handed over the keys to the Diamond house to her sister, giving her full access to her belongings and room to probe further if the family so desired. On Tuesday, the relatives had cleaned the house and were waiting for power to be restored.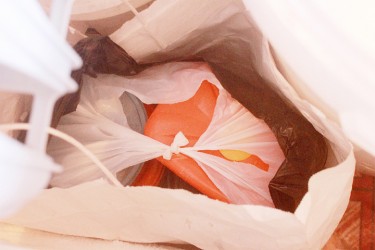 For now, Bailey said he too wants time to mourn his wife and ensure she is given a peaceful cremation, reflective of the peaceful life she lived.
An overseas-based sister of the woman informed that she will be cremated today at the Ruimzigt foreshore, according to Hindu rites.
Around the Web