Citizens should not be pressing the panic button over the recent increase in criminal activity, according to Police Commissioner (ag) Leroy Brumell but Alliance for Change (AFC) Chairman Nigel Hughes disagrees.
"We are at a stage where we should be panicking", Hughes said on Saturday contending that people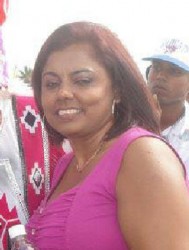 all across the country are so petrified of bandits that they lock themselves in their homes before nightfall.
He said that if the Commissioner visits people's homes he would be able to see their fear. "During this week three to four people have been killed and police have no clue or plan to capture the perpetrators", he said.
Hughes noted that earlier in the day he visited Grove, East Bank Demerara and was shocked when he was told that the police station there has no working vehicle. He questioned how, in such a densely populated area, there could be a police station with no mobile capacity.
The issue of lack of vehicles is a situation that plagues stations all across the country. Millions of dollars are allocated in the national budget each year and occasionally fleets are donated but yet the problem continues to exist.
Hughes told Stabroek News that one ought to speak to the Minister responsible for the police and "and consider pressing the eject button" over this vehicle shortage situation.
He said that his assessment of the crime situation is "between deep concern and alarming", particularly because of the inability of the law enforcement agencies to not only address the situation but also to apprehend the culprits afterwards.
"The situation is beyond the capacity of police in the present state", he said adding that over the years several recommendations that were made to deal with the police's deficiencies in the crime fight have not been implemented. He said that from all appearances there are no performance criteria for senior officers to maintain their jobs. "No one is accepting responsibility for what is happening", Hughes said.
He said that the Force is in need of major recruitment and in need of bringing itself "into the modern era". He added that it lacked the essential intelligence for fighting crime.
For APNU MP Winston Felix, it is more fear than panic. He told Stabroek News that it is not only about what the government or the police is doing about the situation but it is about how people feel. He said that when a crime is committed, apart from those who are traumatized, neighbours and people in the community are also traumatized because "they fear that they would be next". He said that "you don't have to press a panic button. It is just natural that if A is a victim that B and C and sometimes M and R in the community are likely to feel fearful".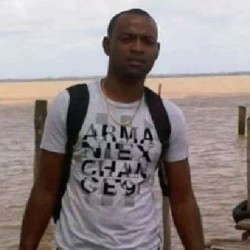 Felix, a former police commissioner, said that what has to be done in dealing with crime is to address community fears. "I am not saying that we should be panicking. I am not talking at all about panicking. I am talking about the natural course of events which occur and the feelings of people which results in them being fearful. Not a question of pressing a panic button. I disagree with that", he said.
He said that at the moment he is not in the panic mode but his position is that people will be fearful. "It is not panicking it is a natural fear which occurs within them", he said.
Within the last few weeks there has been a wave of crime across the country. On August 31 businesswoman Sirmattie Ramnaress was found badly beaten and stabbed to death in her home at Diamond, East Bank Demerara. Her killers, before they left, ransacked her home, set fire to her bond, took the surveillance tapes for the cameras she had around her home, staged the crime scene and then drove her car to Liliendaal, East Coast Demerara. To date there has been no arrest and police seem no closer to solving this case.
On September 2, 14 year old Vive la Force, West Bank Demerara resident Ryan Persaud was shot dead in front of his home. Residents said that it was a stray bullet that was fired from a boat moored on the Demerara River that struck the child in the back. Reports are that the bullet came from a high-powered weapon that might be the first of its kind here. Although several persons had been arrested they were released. According to Crime Chief Seelall Persaud, investigations have reached a dead end in the case.
The following day, biker Kirk Davis was shot dead outside his Eccles, East Bank Demerara home. Six days later, after coming under pressure, police issued a wanted bulletin for the suspect Rondy Jagdeo, a Water Street businessman. Davis was shot 16 times as he sat in the man's car trying to give his side to an allegation that was made against him. Reports are that Jagdeo was spotted in Suriname and the police in the neighbouring country have been contacted.
Last Wednesday the country was gripped with three gun crimes in different parts of the country which resulted in the deaths of two persons.  Gunmen in an apparent robbery attempt shot and killed Corentyne rice miller Lallapersaud Jaggerdeo at his home. They reportedly fled empty- handed after they were confronted by the 74-year-old man who pelted a pineapple at them. Four persons who were held were released on station bail.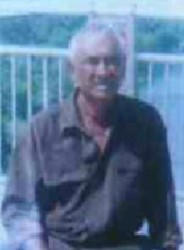 The other incident occurred at Montrose, East Coast Demerara when gunmen terrorized a family but fled after a hidden member of the household raised an alarm when her parents arrived home. This incident saw police from the city rushing to the scene after word spread that one of the bandits was cornered in the house. In the third incident Meten-Meer-Zorg businessman Zulficar Namdar was shot dead at his home in what Brumell has described as "a hit". Witnesses had recounted that about five gunmen invaded the man's shop and shot him through the grillwork as he stood at the counter. His friend and shop help, 17-year old Stephen Mohammed was shot to his left thigh during the attack, while his mother, Fazila Namdar, who was holding her three-year old granddaughter, was also assaulted by the men who demanded cash and jewellery.
Four persons were held in relation to that matter.
Responding to questions during a press conference last Thursday, Brumell said "don't let us press the panic button. We must not press the panic button. I am saying that the Guyana Police Force is a proactive force. We don't want to be reactive".
He said "if something happens we must respond to it and if you have two murders or three murders a night it is of concern to us the members of the police force. It is of concern to members of the public. I must state that we are working assiduously to solve each crime".
"We want to let the Guyanese public know that we are trying our utmost, we are working as hard. We are working on all of these; we know it is of concern to persons. I know the media are detectives. I know that now and again you can call and give me a little tickle. I will wine", he said.
He stressed that the crime situation is one of concern and is being discussed at the level of the Central Intelligence Committee which is chaired by Head of the Presidential Secretariat Dr. Roger Luncheon and meets at the Office of the President. Among the things discussed he said, is finding ways to flush out the criminals.
"We have not gotten any indications that there are gangs but we are working, trying to get some more intelligence and we trying to ensure that we can satisfy the citizenry of this country. I want to say that we all have to be security conscious", he stressed.
Meanwhile Home Affairs Minister Clement Rohee told reporters that "whether it is a string of incidents, robbery under arms resulting in deaths or whether it is an individual incident, the ministry will always be concerned about those matters". He stressed that they are not insensitive or numb to such events.
He noted that part of the responsibility of the Ministry of Home Affairs is ensuring that adequate resources are provided through the budget for the police to ensure that the Force has the resources that it needs to fulfill its lawful responsibility.
Rohee said that "we intend to utilize more frequently wiretapping facilities", noting that it is the intelligence-driven operations that would be useful to the Force. "We intend to use more expansively and make more resources available to inform us, to provide what would be called human intelligence to the law enforcement agencies. So apart from the technological intervention there is also the human intel side that is required because crime fighting not only in Guyana but in  many parts of the world depends on intelligence and that is the focus that we intend to pursue over the next months", he said.
Around the Web