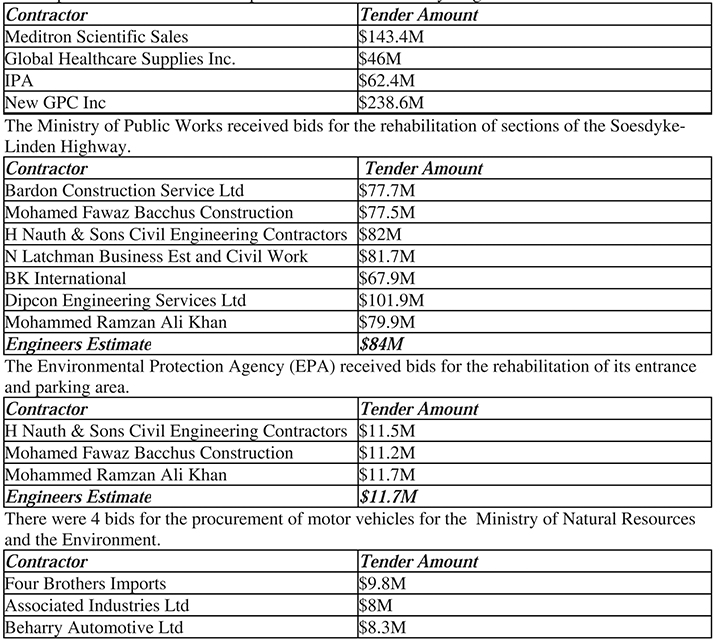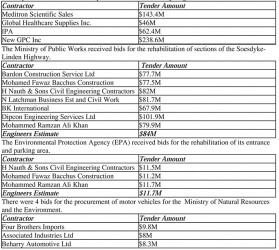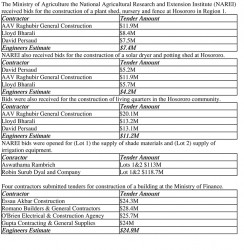 Queens Atlantic Investment Inc, owned by New GPC proprietor Dr Ranjisinghi 'Bobby' Ramroop, was the only company to submit a bid yesterday for the provision of warehouse services for the Office of President.
That lone bid, for $59.7 million, was yesterday opened at the National Procurement and Tender Administration Board (NPTAB) Ministry of Finance compound Main Street. It is unclear what will be stored at the warehouse facility.
A single bid was also submitted by CCS Guyana for $1.2 million for the procurement of CCTV systems at the Ethnic Relations Commission.
Meanwhile, bids for works and supplies in the health, agriculture and other sectors were also opened yesterday.
With the Ministry of Health being the procuring entity bids were submitted by four companies for the procurement of additional pharmaceuticals laboratory reagents and consumables.
Around the Web