Jamaican Professor Norman Girvan has been reappointed to the United Nations Good Offices process for finding a solution to the border controversy between Guyana and Venezuela.
A statement yesterday from the Ministry of Foreign Affairs said that Guyana's Minister of Foreign Affairs, Carolyn Rodrigues- Birkett met with the United Nations Secretary General, Ban Ki-moon in New York on September 30 to discuss the Good Offices Process.
The Good Offices Process is entrusted with finding a solution to the Guyana-Venezuela controversy that arose from Venezuela's contention that the Arbitral Award of October 3, 1899, which definitively settled the boundary between Guyana and Venezuela, is null and void. The Process started in 1989 and was established pursuant to Article IV of the Geneva Agreement of February 17, 1966. The United Nations Secretary General is the Good Officer.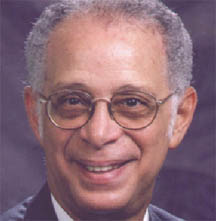 The release said that the Secretary General has agreed to reappoint Girvan as his Personal Representative in the Process, at the joint request of the Governments of Guyana and Venezuela. Girvan was first appointed to the position in 2010 and his tenure came to an end in September 2013.
The release said that Rodrigues-Birkett thanked the Secretary General for the continued support of the United Nations and took the opportunity to apprise the Secretary General on the "very good relations that exist between Guyana and Venezuela."
Around the Web