Search parties are still searching for 42-year-old Rakesh Persaud called 'Pork Soup' and Rajin Ramsammy, 22, called 'Kishan' of John's Housing Scheme, Port Mourant, Corentyne.
The duo went missing on Tuesday October 1 after pirates attacked their vessel Tara 1. The men were tied up and thrown overboard by their aggressors.
Last evening when Stabroek News contacted Seerojanie Persaud, she related that her brother and son had been seen "floating on the river top" by some fishers who were onshore. However, by the time the rescue team reached the area, they could no longer locate them.
According to Persaud, on hearing the news she along with others ventured to the Number 66 fishing complex and waited for the men to return. However, they returned empty-handed.
In addition, Sunday Stabroek  understands that Derek the captain of Tara 1, has returned to Guyana. He was part of the five-member team who ventured out in search of the missing men.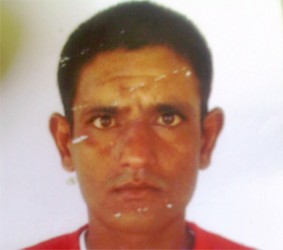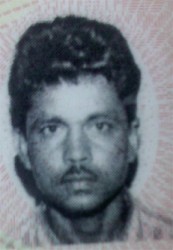 Persaud said that when she questioned Derek he told her he had no idea what happened as he was left in the cabin. He said all he heard was water splashing.
It has also been reported that there might be a third person missing. According to a member of the fisheries, 'Bucky' (only name given) of Number 68 Village was taken hostage by the pirates.
The man said he was told that on the day of the attack, when the pirates fled the scene, they had transferred 'Bucky' to their vessel before taking off. He said no one has heard from him since.
On October 1, masked pirates hijacked the two fishing vessels Tara 1 and Oly 5 in Suriname waters. They stole a 48-horsepower Yamaha outboard engine valued at $800,000, a fishing boat worth $700,000 and a quantity of fish valued $144,900. During the attack, the pirates had beaten the men and later they threw three crewmembers overboard. Karran Singh, 22, of John Settlement was rescued but the other two men were left in the river.
The pirates brutalised the fishermen by broad siding them with cutlasses.
Around the Web