Lack of funding has been a setback for the Rights of the Child Commission (RCC) but according to its deputy chairperson Rosemary Benjamin-Noble it is still pushing forward and will soon be embarking on an education campaign in school to teach children about their rights.
Benjamin-Noble, in an interview with Stabroek News last week, said that the commission was a constitutional body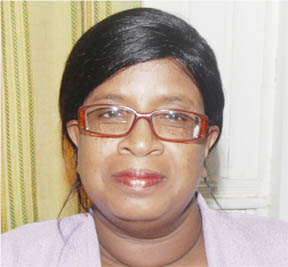 and one of several human rights commissions recommended during the constitutional reform process.
She said that RCC came into being a couple of years ago, with its primary mandate being to act as the overarching monitoring body for everything to do with children. She added that all organisations, whether public or private, that have anything to do with children, "it becomes our business. We will check it, we will check what you are doing and your programing."
She said that the intention is not to blame persons but to point out mistakes. The whole idea, she stressed, is to work with everyone who does anything that has to do with children, to encourage them to continue their work, to point out their weaknesses where things can be strengthened and the RCC can make recommendations and facilitate them getting help.
She said that the RCC now has an investigative arm and has just recruited an investigative officer. That person, she explained, will be "following up on complaints because we have a complaints mechanism which is not as formal as we would like. We are putting a formal system in place, which will have a referral component and there will also be instances where we ourselves investigate to get to the truth of a matter and to see if we can bring resolution."
Benjamin-Noble said that sometimes it is challenging sometimes to get some agencies to engage because "there is still some difficulty understanding what Right of the Child Commission's mandate is." She said that at first just a few persons came to the organisation but more and more complaints are being made.
She said that in the past, the organisation has had some success with the complaints brought and there were a few instances where it has been a bit more difficult because it entailed more work and had become a bit more sensitive.
Benjamin-Noble said the commission is still in its embryonic stage, because "we have not had a large amount of funding enough to have us be a lot more visible and a lot more vibrant in keeping with the work programmes that we have put together."
She said that despite these challenges, it is still doing the best that it can with the limited resources that it has received through Parliament and international agencies such as UNICEF. According to Benjamin-Noble, one would recognise that there are times when RCC refrains from commenting publicly on issues but she noted that it has an ongoing concern about what is happening in the area of domestic violence and children.
She said that no one remembers the children when it comes to domestic violence.
The main issue affecting children in Guyana, she said, is abuse. She added that shortly the RCC will be collaborating with the Ministry of Education to go into schools to share information with children. She added that children are not aware of what is out there in terms of their right and RCC hopes that through educations they can become more aware. Teachers, she said, will also be targeted.
RCC can be contacted on 231-5281 or via email at childcomm@yahoo.com. Its office is located in the ERC building at Peter Rose and Anira streets, in Queenstown.
Around the Web