The New Testament Church of God (NTCOG) is inviting men to its National Men's Convention 2013 next Wednesday, when it plans to address issues that affect boys and men nationally.
In a press release NTCOG National Men's Director Alex Graham said, "The social crisis in masculinity that manifests itself in domestic abuse, violence and crime necessitates a long and hard look at how we are supporting boys in the transition to manhood and how we are preparing them for the challenges and responsibilities of manhood."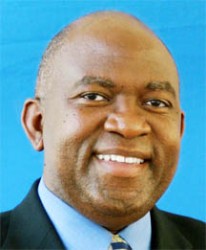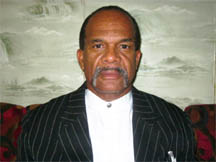 The programme, which will be held under the theme "I'm The Man," will examine topics such as setting about a revaluation of manhood so that the current constant criticisms of men do not become a self-fulfilling "prophecy;" preparing boys for the challenges and responsibilities of manhood, and what does it really mean to be the 'man of the house'.
The main presentation, titled 'Becoming A Man,' will be delivered by sociologist, family life, crisis and marriage counsellor Brian H. Skinner of Trinidad and Tobago. Skinner is also an urban planner and Group Process Trainer and Certified Character Trainer, with more than 35 years of experience to his credit, the church said. Recently, he was a consultant for the Trinidad and Tobago Ministry of Gender Youth and Child Deve-lopment in Male Support Programmes, including Effective Parenting. Skinner's presentation will tackle issues such as the socialisation process from boyhood into manhood.
The opening presentation, 'Revaluing Manhood' will be delivered by NTCOG Bishop and Pastor, Dr Kwame Gilbert. Dr Gilbert is also a Member of Parliament and Social Policy Advisor at the Office of the President. He will be leading a discussion to examine how a revaluing of manhood in our society may be one of the contributing factors to bring about a radical change in male performance in school, the workplace and ultimately helping to pull our society back from the descent into violence.
The last presentation will focus on the home and family and the role of the man in the family. "This presentation may challenge some conventional wisdom but will seek to give men ten things to develop and to do in order to be effective in their roles and responsibilities in the home. These 10 things may require that some men change. For those men who do not yet have their own homes and families it gives them a blue print for their current development and preparation for that role," the press release said.
According to Graham, the NTCOG is excited to play a leading role in bringing these discussions into the wider social space. "Ultimately it is going to take a long and sustained effort by many participants to see the transformation we desire but we are trusting God to make a big push with this convention," he said.
The convention will be held at the Guyana Inter-national Conference Centre. A registration fee of $1,000 per person will be charged. Refreshments and working documents will be provided. Men are encouraged to pre-register by calling telephone numbers 227-1386 or 231-0111 or via email to address men@livingstones. gy. Registration will also be done at the door on Wednesday.
Around the Web