Twenty-year-old Retish Bhagwandin, who was behind the wheel of the truck that crashed into a minibus at Coverden, East Bank Demerara, was yesterday charged over the four deaths that resulted from the collision.
Bhagwandin, of Lot 12 New Hope, pleaded not guilty to four counts of causing death by dangerous driving when he was arraigned at the Georgetown Magistrates' Court.
It was alleged that on October 18, he drove GPP 8495 in a manner dangerous to the public, thereby causing the death of Felix Marc, Delroy Evans, Loretta Evans and Pulmattie Samaroo.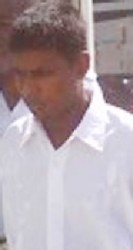 Prosecutor Bharat Mangru told the court that Bhagwandin was proceeding north along the western side of the Coverden Public Road at a fast rate.
Mangru said that he then attempted to pass a truck parked on the western side of the road when he ended up in the path of minibus BPP 3521.  He added that the driver of the minibus attempted to swerve but the truck collided with the right side of the bus. The driver of the minibus and a passenger died instantly and six other persons were taken to the Georgetown Public Hospital (GPH), where two others subsequently succumbed to their injuries.
Mangru added that investigations were carried out and Bhagwandin was later arrested and charged.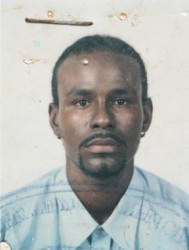 Based on the seriousness and prevalence of the offence, Mangru objected to bail.
He was also concerned that if granted bail, it was likely that Bhagwandin may not return for trial.
Chief Magistrate Priya Sewnarine-Beharry asked Bhagwandin whether he had any previous or pending matters and he said no.
Statements in this case are to be filed within the next two weeks.
Bail was refused and the case will return to court on November 15.
According to eyewitness accounts, the Mahdia-bound minibus BPP 3521, driven by Marc, attempted to swerve from the pathway of the truck driven by Bhagwandin but to no avail.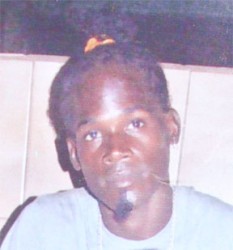 Passengers travelling in the minibus had said that Marc was not speeding at the time of the accident and some even said that they usually travelled with Marc when going to Mahdia because he was a safe driver.
In addition to the four persons who succumbed as a result of this road fatality, two year old Maya Evans, Savitri Thomas, Orson Ridley and Kelly Douglas were also severely injured in the accident and were hospitalised. All four have since been discharged.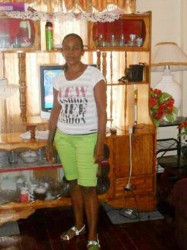 Around the Web