The Guyana Rice Development Board (GRDB) is reporting that the second crop harvest is 95 per cent completed and that paddy being shipped to mills is in great condition.
GRDB General Manager Jagnarine Singh told Stabroek News that while issues with a small group of farmers along the Essequibo coast is "a work in progress," so far there have been almost no complaints from farmers about paddy prices.
"Well, if there were discrepancies, I'm sure they would be calling the media first…but so far this is moving nicely. The reduced capacity in storage at the mills last time was really because the deal with Venezuela wasn't finalised as yet, but now we are shipping rice. First crop we started late and there was a storage problem," Singh said.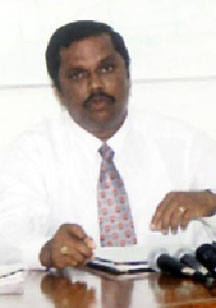 For the second crop harvest, the Agriculture Ministry, the Guyana Rice Producers Association and the GRDB worked tirelessly to ensure that measures were taken to protect the paddy from infestations in order to achieve a better product in the end, he said. "This season we have seen a lot less damage to the paddy so losses are minimal… farmers are getting between $3,500 and $4,200 a bag," he said, while noting that the best grade of paddy was fetching the highest prices.
As to whether paddy prices would drop since this was a record breaking year in production, Singh stated that he didn't foresee that to be an issue. He said that Guyana had its Venezuela quota obligation to meet and is also looking for more markets and could easily begin exporting rice regionally on a larger scale.
Under the current PetroCaribe Agreement with Venezuela, Guyana will export 140,000 tonnes of paddy and 70,000 tonnes of white rice. Guyana was also in talks with Haiti, Belize and other regional governments earlier this year when the ministry first realised that rice production was likely to surpass the target.Singh said that while Guyana's rice industry was booming, he did not expect that paddy prices would drop because the market is regulated.
Research
With production for the year already over 514,000 tonnes, Singh credited the GRDB's improved relationship with farmers as well as advances in research and development over the years, which have seen new rice varieties being constantly studied and tested. Singh said too that the GRDB's role has become far more expansive, while noting that the board will regularly have members of staff studying for degrees in agriculture. Currently, there are five GRDB employees overseas completing post graduate work, he noted. He said the five areas of development are entomology, agronomy, quality assurance, plant breeding and extension education programmes. Singh said the GRDB had to assess areas which needed more qualified personnel and that the board itself had to ensure that its workers benefited. He noted that all employees who studied were bound by five-year contracts. "Of course, we have that five years in there, but I did that too and I am still here so long after… continuing education is our biggest asset right now and we have to continue with that for research and development," Singh stated.
He said this year's high production is an immediate testament to the successes of increasing yield and working on drainage and irrigation throughout the rice growing regions. "It is not just increasing yield and planting more, what we have seen is a better management and work with all the components that go into rice production," he noted.
Guyana has over 75,000 hectares of land being utilised for rice cultivation in 2013. Last year Guyana's rice production reached 412,000 tonnes, exceeding the target by 10,000. This year's target was set at 450,000 tonnes.
Around the Web