With the grand opening of the Queens Boutique and Diner at Bath Settlement two Sundays ago, residents of West Berbice can enjoy a new experience.
The business was officially opened to the public last week Tuesday and customers are pleased that items that they would normally obtain in Georgetown are now within reach.
The restaurant offers iced coffees, cappuccinos, lattes, espressos and a variety of milkshakes and smoothies as well as ice creams with flavours like pistachios.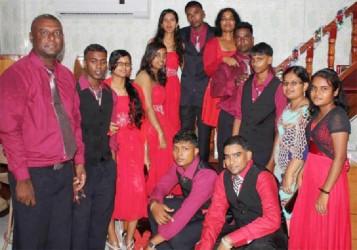 Customers can also enjoy vegetarian and meat dishes and cakes and pastries, burgers, fries, gulab jamoon and other desserts. Strict vegetarians need not worry because their meals are prepared in a separate kitchen.
Owner, Alicia Budhram of Dundee, Mahaicony told this newspaper that she got the idea of opening the food business because she loves to cook.
Besides, it was always her dream to provide a service that was different and one that is family oriented. She also intends to provide a play area for children.
The restaurant does not serve alcohol and sells only halaal meat. She would also be offering home delivery service very soon.
The café-styled business would also provide internet services and also has a document centre. The idea, according to a supervisor, Tamesh Persaud is to "offer a variety of services under one roof."
A professional photographer, Persaud said customers would soon enjoy an instant digital photography service.
Budhram has changed the fashion trend for ladies, gents and children by introducing clothing brands like Aeropostale, Old Navy and Jewel as well as footwear and Coach handbags. The boutique is located in the upper flat.
Supermarket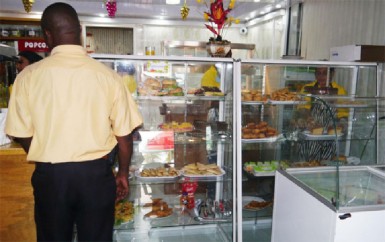 Budhram had also been operating the Supa Value Supermarket in an adjoining section seven years ago. A storage bond for the supermarket has been transformed into the restaurant.
The supermarket has introduced a weekly "magic day" where customers can enjoy a four percent discount on grocery.
A similar discount would also be offered on all religious holidays while pensioners would benefit from six percent discount on the first Saturday of every month.
The woman also operates the main branch of the supermarket at Dundee that was established 13 years ago.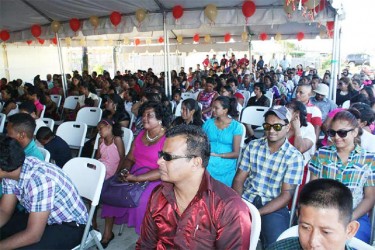 Around the Web