The two police officers accused of unlawfully killing Dameon Belgrave outside the White Castle Fish Shop were yesterday admitted to bail in the sum of $250,000 each when they appeared before Magistrate Sueanna Lovell.
The allegation against Sheldon Williams and Errol Williams is that on October 5, at Hadfield Street, George-town they unlawfully killed Belgrave.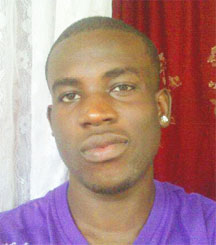 The jointly-charged duo was not required to enter a plea to the indictable charge of manslaughter when it was read to them at the Georgetown Magistrates' Court.
In an application for his client to be admitted to reasonable bail, attorney Patrice Henry who represented Errol Williams, advanced that his client has no antecedents, poses no risk of flight and has been cooperating with police investigations.
He said the accused has been a serving member of the Guyana Police Force for over 15 years.
Henry argued that Errol Williams had been placed on open-arrest while investigations were being conducted and stressed that his client has no intention of fleeing the jurisdiction as he could have done so "all along while on open-arrest," but quickly pointed out that he did not.
He said too that during investigations, his client had been reporting to the police when ever required to do so.
Henry challenged the strength of the prosecution's case. He said while he did not want to delve into the facts, the case against his client was weak. He argued that no warhead was recovered at the scene and it could not be ascertained in whose hand the weapon was and who did the shooting.
Counsel said too that there was an explosion at the scene, a fact that witnesses can attest to.    The lawyer informed the court that his client resides at 100 Glasgow Village East Bank Berbice.
He said that at the time of the incident, Errol Williams, whose regulation number is 17546, was attached to the Tactical Services Unit (TSU).
The court was further told that Errol Williams is a father of three.
Meanwhile, Sheldon Williams was represented by attorney George Thomas who also made a bail application on his client's behalf.
He said his client has no previous convictions, has a fixed address, poses no risk of flight and has been cooperating with police investigations.
Thomas opined also that the prosecution's case against his client was weak and challengeable; adding that there is little reason why Sheldon Williams would not want to clear his name of the charge levelled against him.
He told that court that his client is 34 years old, lives at Kildonian Village Corentyne, Berbice and is the father of two. Police Prosecutor Stephen Telford had no objections to bail, but asked that it be set in a substantial sum with conditions attached.
He requested that the men lodge all travel documents with the police and that they report to Sergeant Gravesande at the Alberttown Police Station every Friday at 9 am until the matter is determined.  After hearing the submissions on both sides, the magistrate granted the men $250,000 bail each and informed them that their pretrial liberty had been granted with the conditions requested by the prosecution.
The matter will be called again on January, 22.
Belgrave, 21, of Middle Street, Pouderoyen, West Bank Demerara, was fatally shot near the White Castle Fish Shop on Hadfield Street on October 5 reportedly by police during a chase.
The police had been in hot pursuit of a car when a bullet hit Belgrave, who was in a pre-birthday celebration with friends.
Belgrave would have celebrated his 22nd birthday the day after his death.
Comments

LONDON, (Reuters) – The gradual decline of West Indian cricket is hardly a new phenomenon but the latest capitulation of a once-dominant test match power has brought genuine expressions of sadness throughout the sport.

Eleven residents of the juvenile correctional centre at Onderneeming on the Essequibo Coast were apprehended between yesterday and this morning.

With growing pressure on the government over the overcrowding of jails, MP Michael Carrington is confident that the parliamentary bill in his name to ease penalties on marijuana use will gain the support of the governing APNU+AFC benches of which he is a member.
The National Toshaos Council (NTC) is to begin its conference today and high on the agenda will likely be ongoing concerns about the lands commission of inquiry (CoI) which the government has convened.
A Trinidad-based medical products company has secured four contracts worth $135.4m. According to the Ministry of the Presidency (MotP), Cabinet at its meeting on August 15,2017 noted the award of 16 multi-million-dollar contracts.