The Mayor and City Council (M&CC) yesterday said that eight of its garbage collection trucks are down for repairs.
This has affected the council's ability to clear the garbage from certain areas including North-East La Penitence, East Ruimveldt, Lamaha Gardens, Lamaha Springs, North and South Cummingsburg and Kingston, over the last week, a release from the council said.
However, the council anticipates that it will begin cleaning those areas by today.
City officials are pleading with the citizens of Georgetown to wait on its collection trucks and to desist from illegal dumping of garbage on the parapets and in the waterways.
The M&CC also reported that the city's Vector Control Division is spraying street and surface drains to treat with the increasing number of potential breeding places of mosquitoes.
The team is presently working in the southern section of the city.
Comments

The Working People's Alliance (WPA) today announced its support for the government's restructuring of the sugar industry.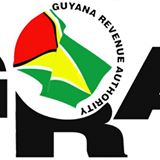 The Guyana Revenue Authority (GRA) today warned about the impersonation of licenced customs brokers.

(Reuters) – England's top order fired in unison to give them a four-wicket win in the second one-day international against Australia on Friday as Aaron Finch's second straight hundred for the hosts could not prevent them falling 2-0 behind in the series.

Four weeks after passing a $267 billion budget for 2018, the National Assembly will debate a supplemental provision of $1.75 billion to meet a portion of the severance pay for around 4,000 sugar workers.

Autopsies performed on the bodies of Ambrose Baharally and Martin Godette, the Pomeroon farmers who were shot dead on Sunday, have found that both men died from gunshot injuries to the head.